Sunshine Preschoolers celebrated their graduation tonight! The students did a wonderful job singing and performing for their loved ones.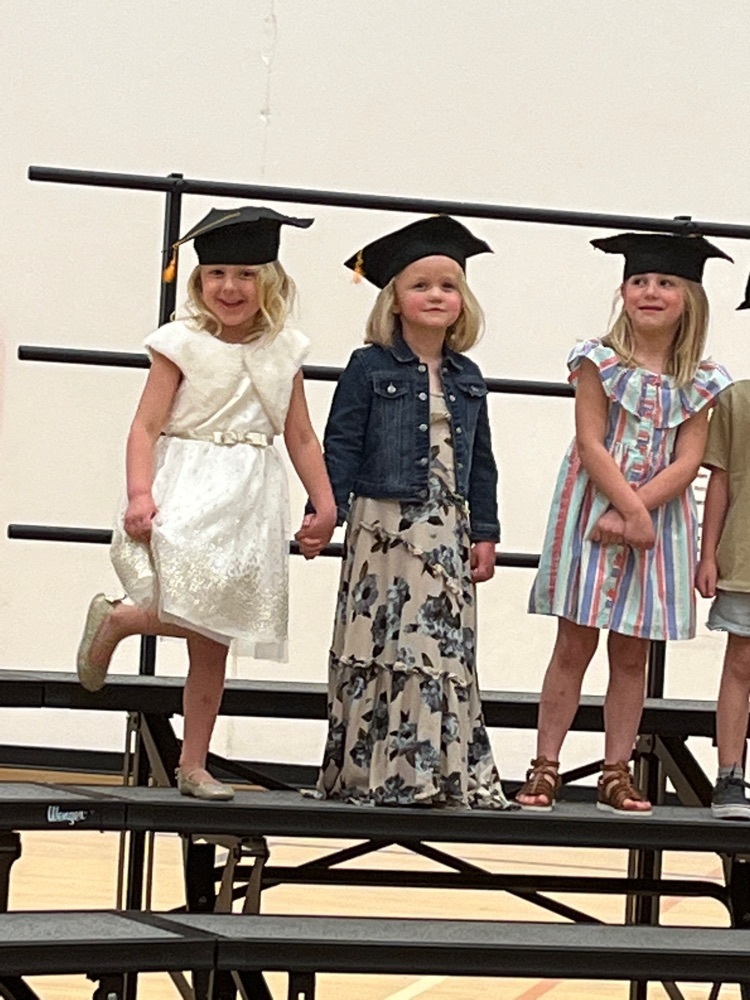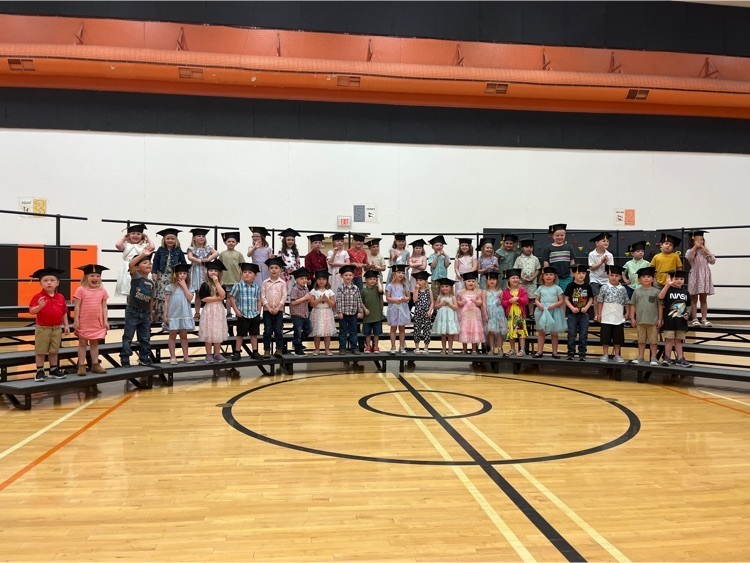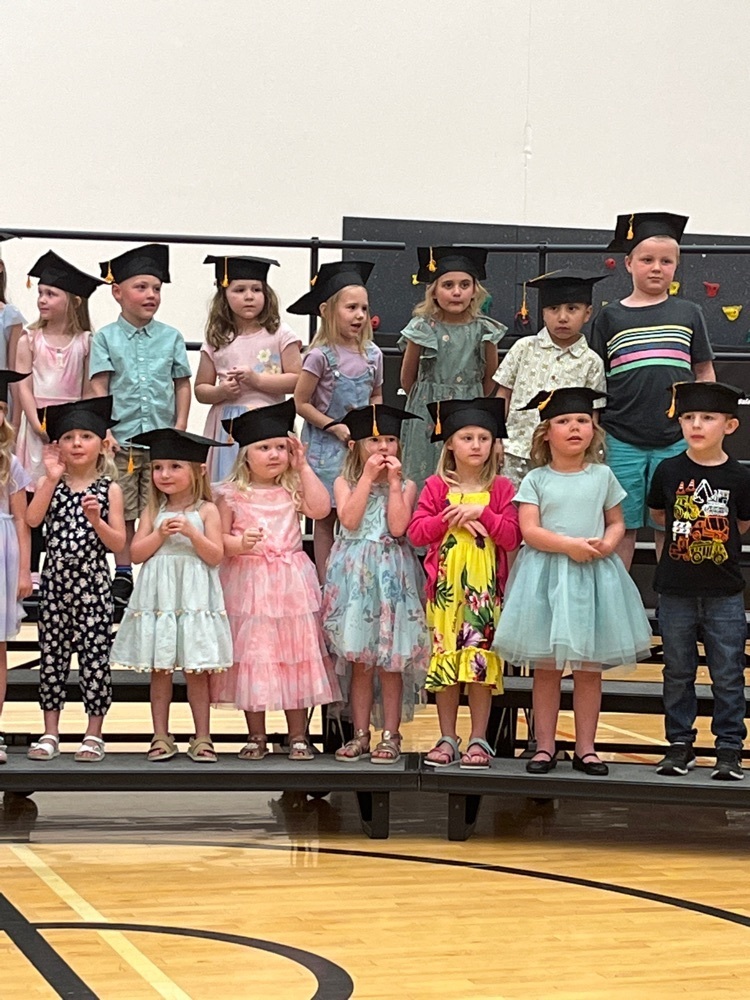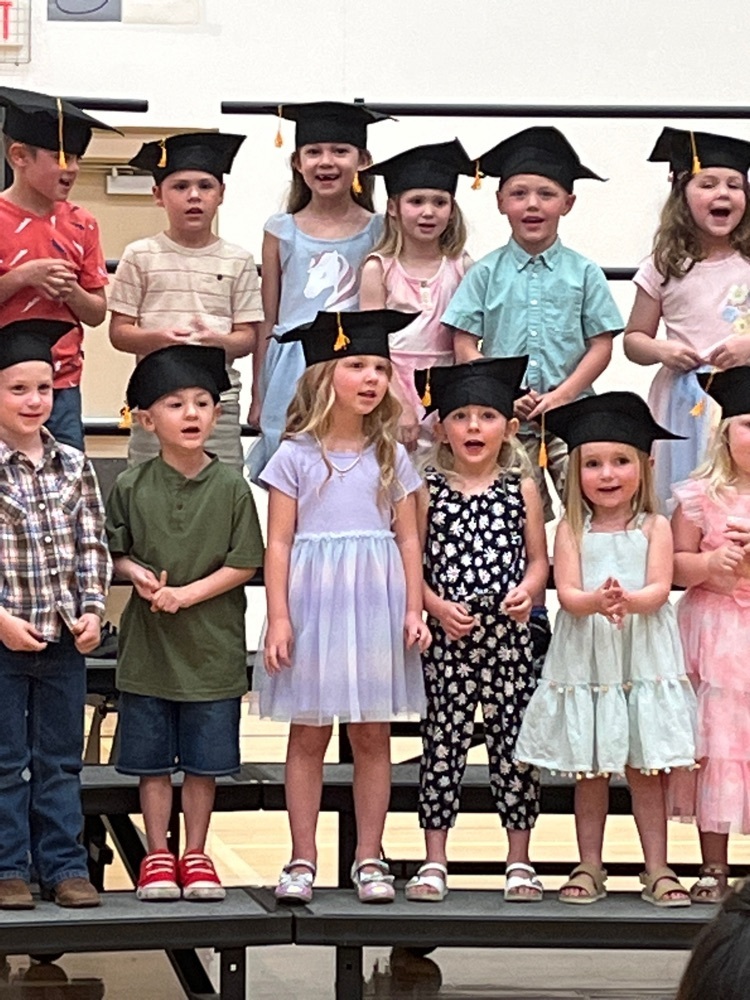 Kindergarten students proclaimed their excitement to be in first grade at their Kindergarten Graduation. The students have worked so hard and grown so much! Congratulations, class of 2035!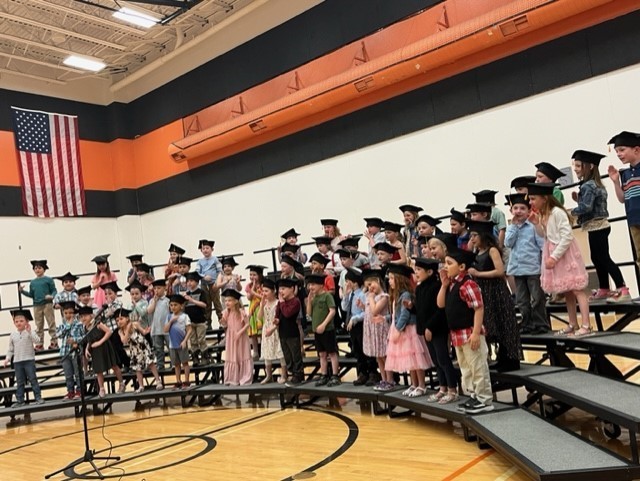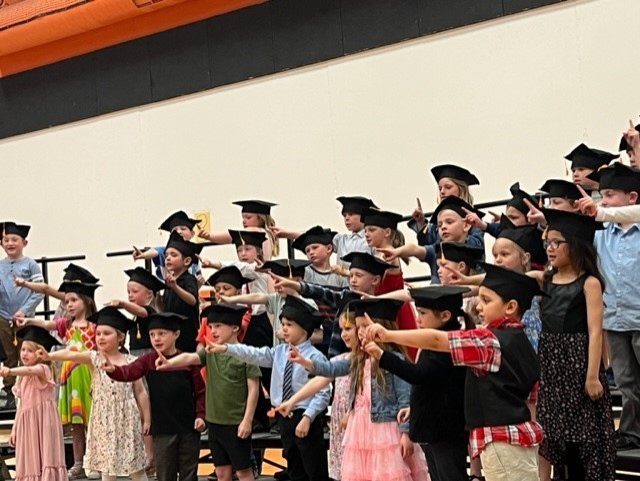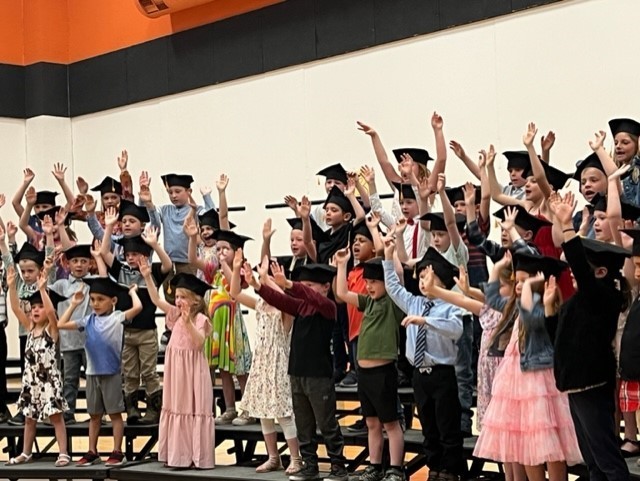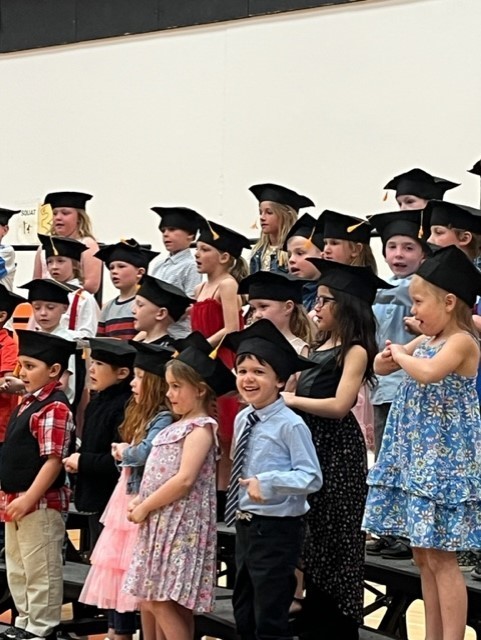 Yvette Christion, the mother of Benaiah Christion, visited with Lennox Elementary fourth graders today to discuss the importance of saving money and personal finances. The students had fun while learning something new!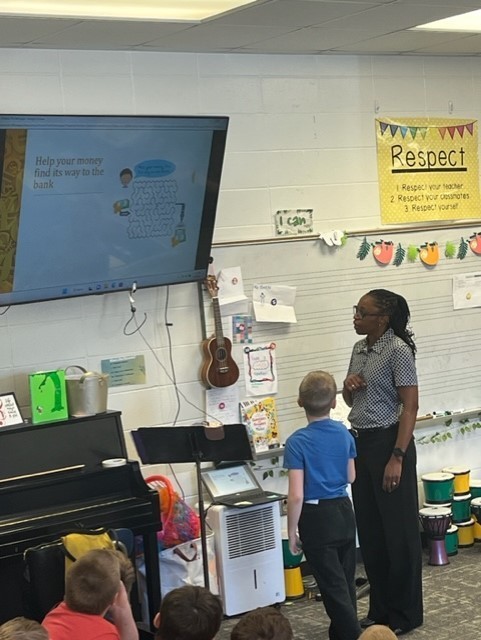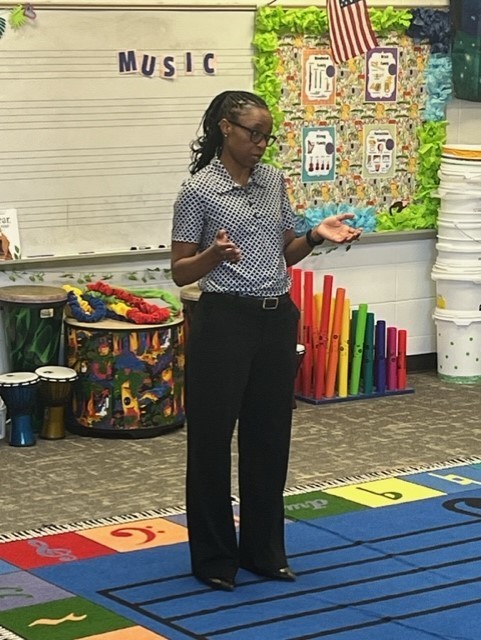 Lennox Elementary hosted a "Family Game Night" where families were invited to come to the school and explore the educational benefits of playing games. Thank you to all who attended and to our PACE group for purchasing supplies. A good time was had by all!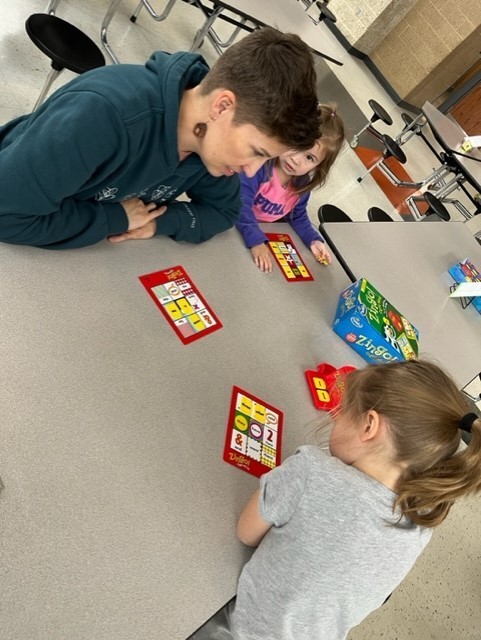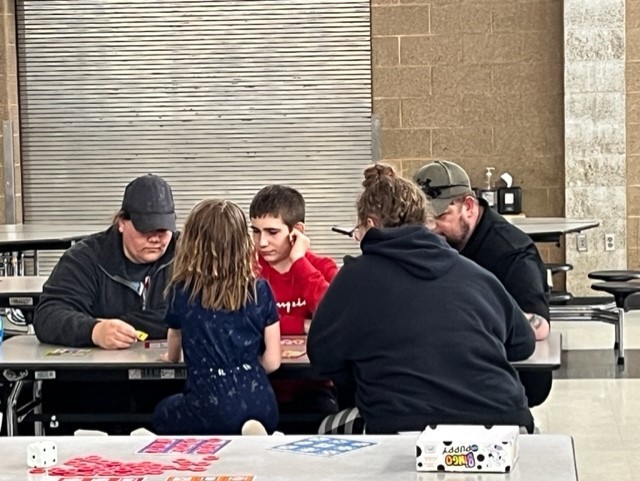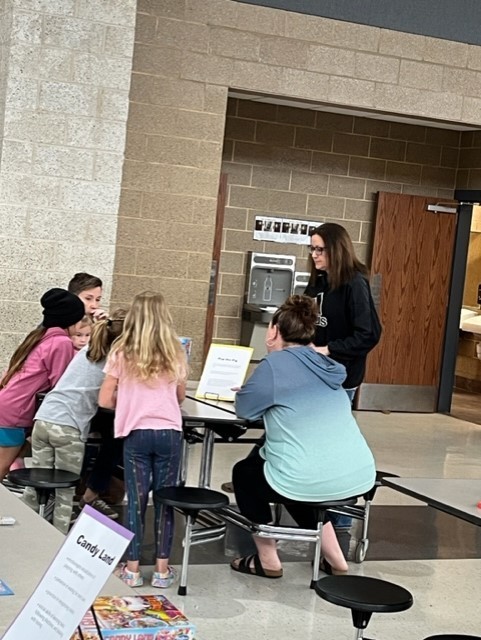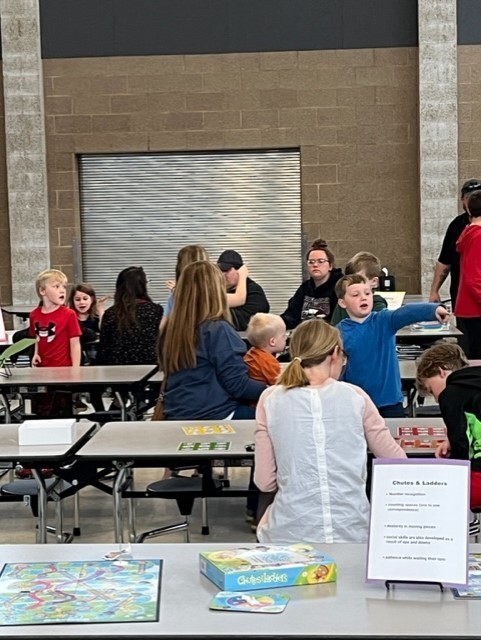 Our third- and fourth-graders performed their spring concert under the direction of Miss Brekke. The students sang, played instruments, and danced. The students did a great job, the concert was so fun!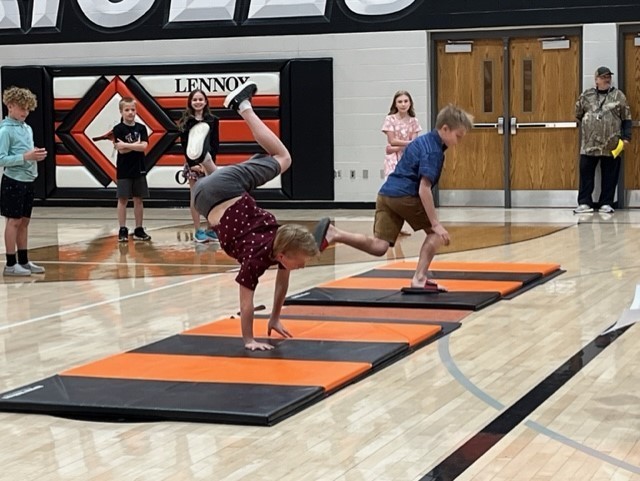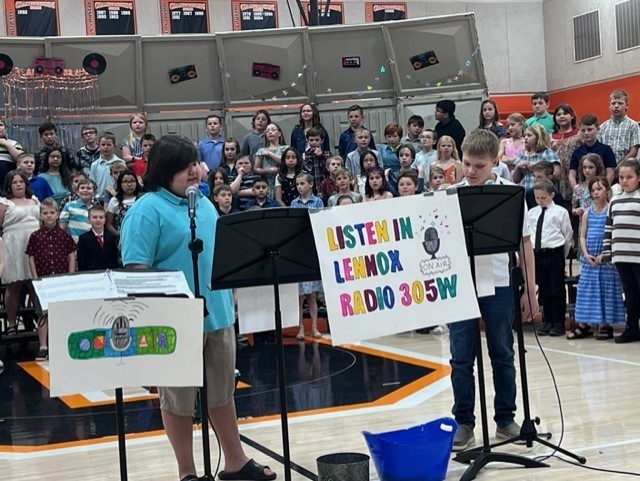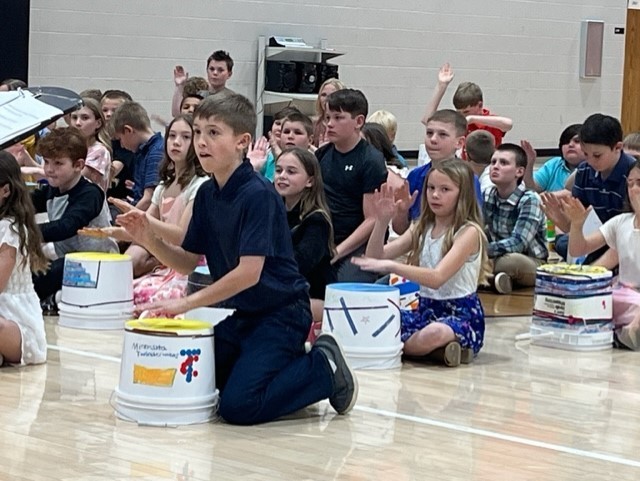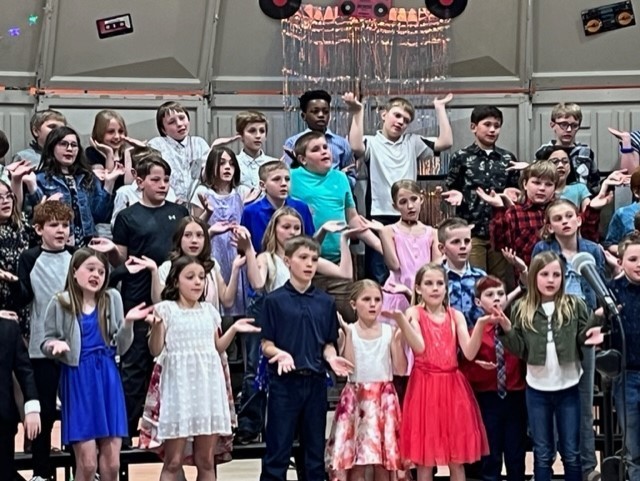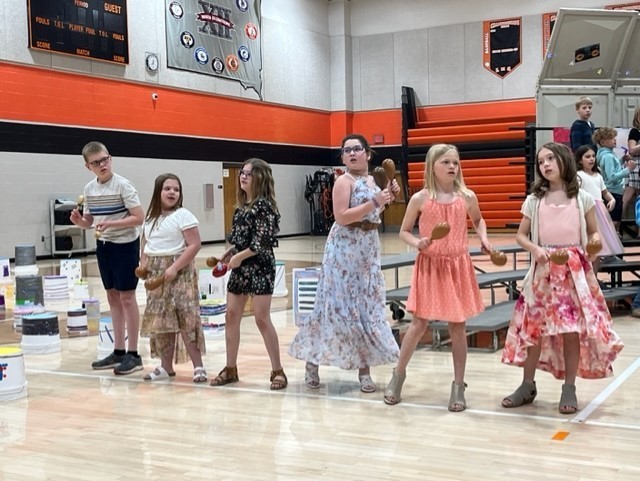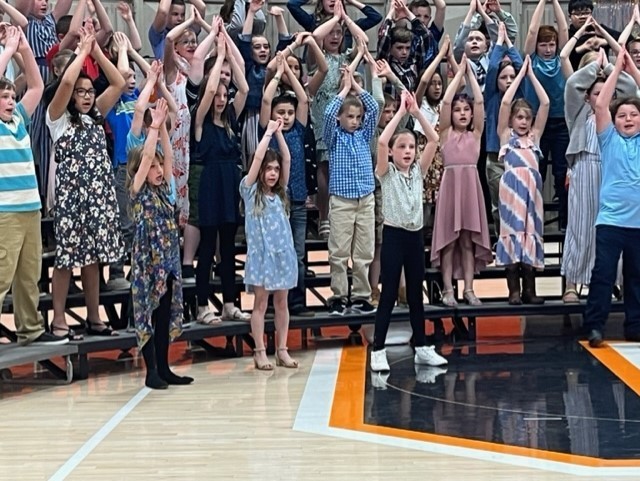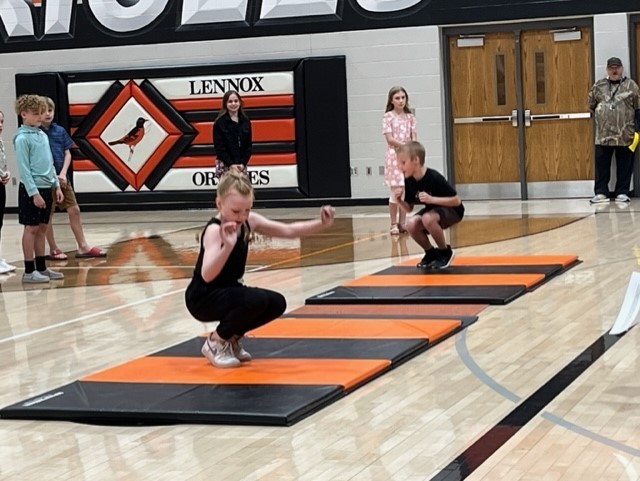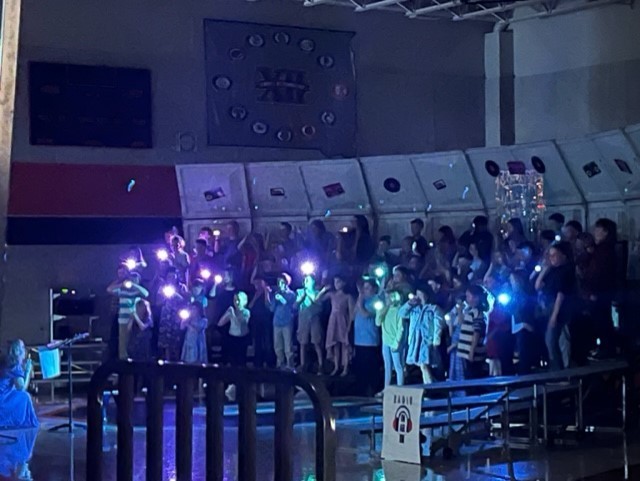 Our school is celebrating reading this week. Students are having fun with special dress-up days and fourth graders are reading information about Dr. Seuss and his books over the intercom.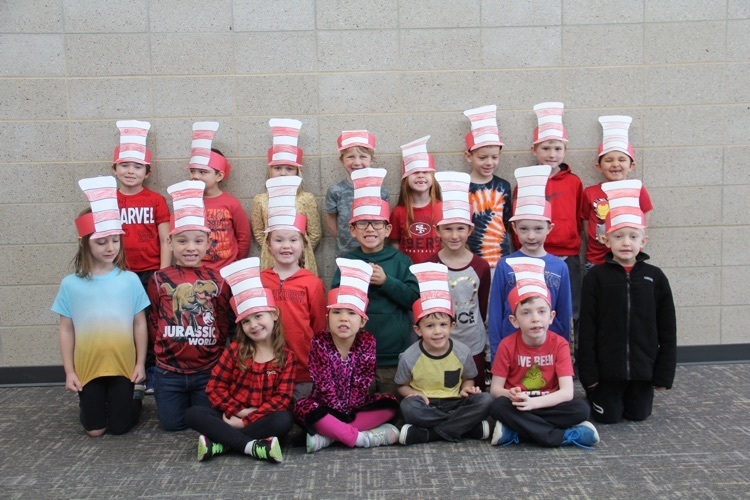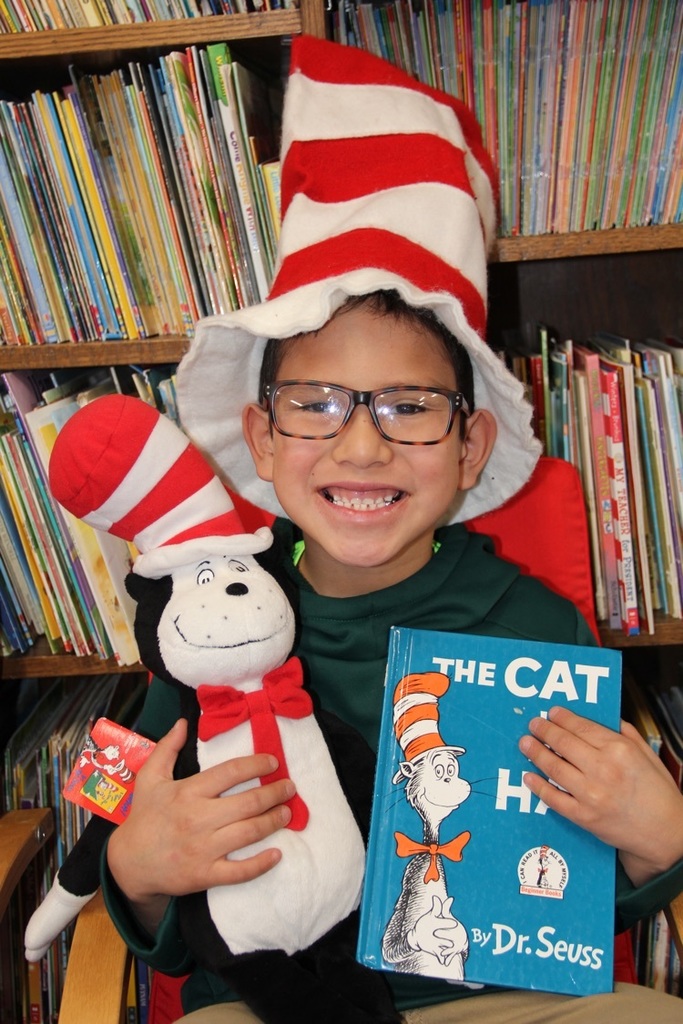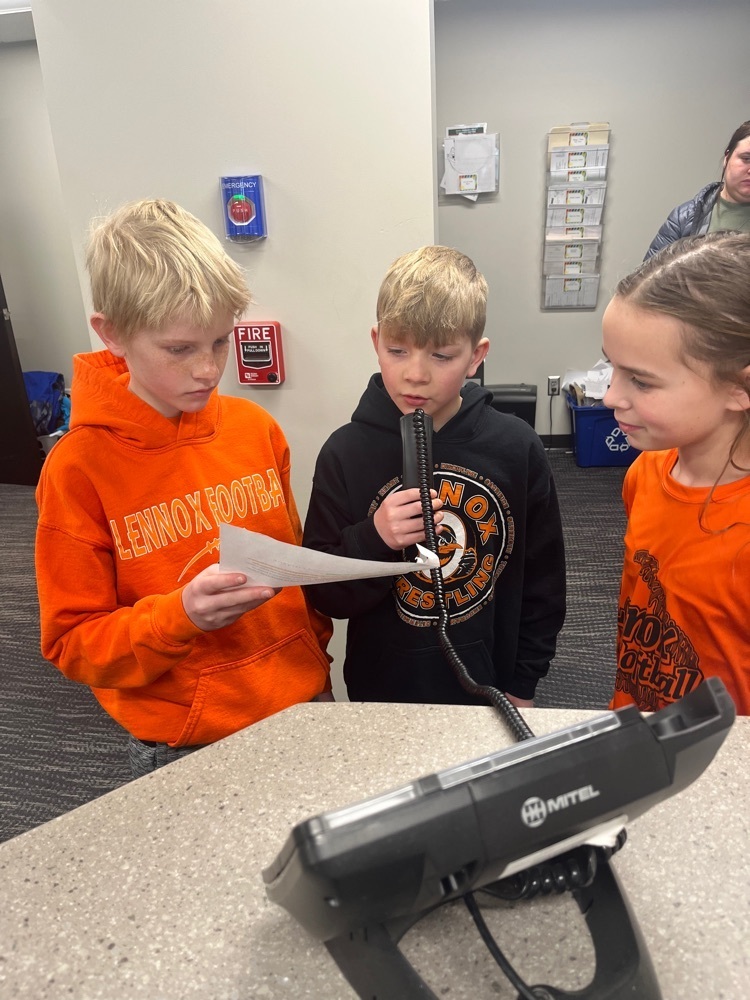 Dr. Randy Houska, a local dentist, visited Mrs. Bartscher's kindergarten class about taking care of their teeth. The students loved having a special guest, especially Watson, Randy's grandson.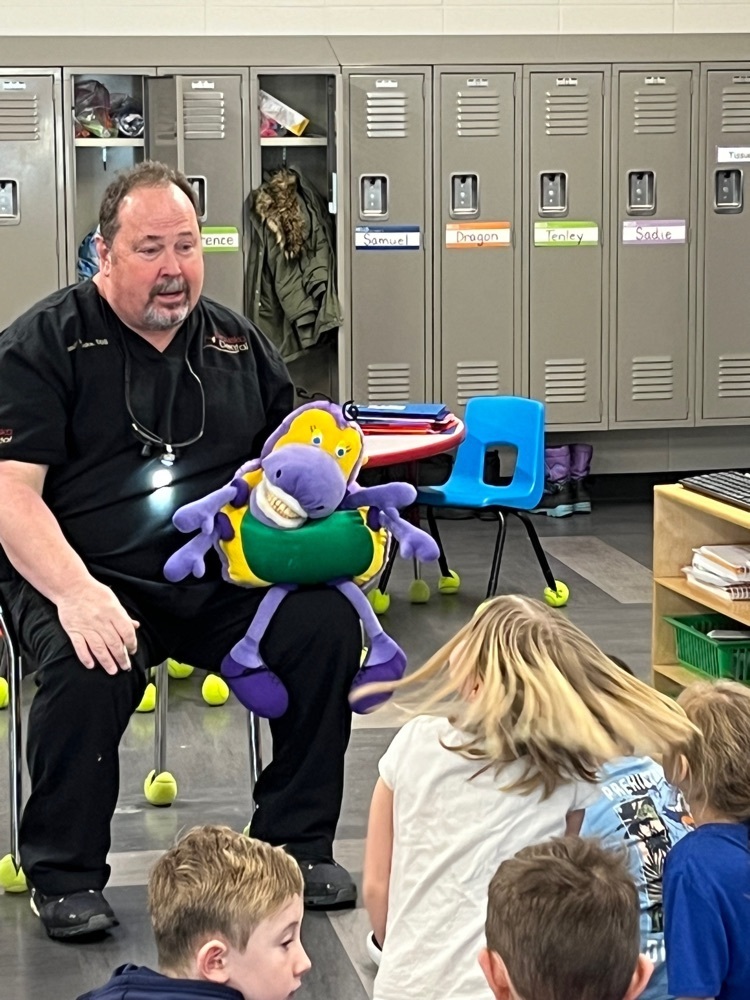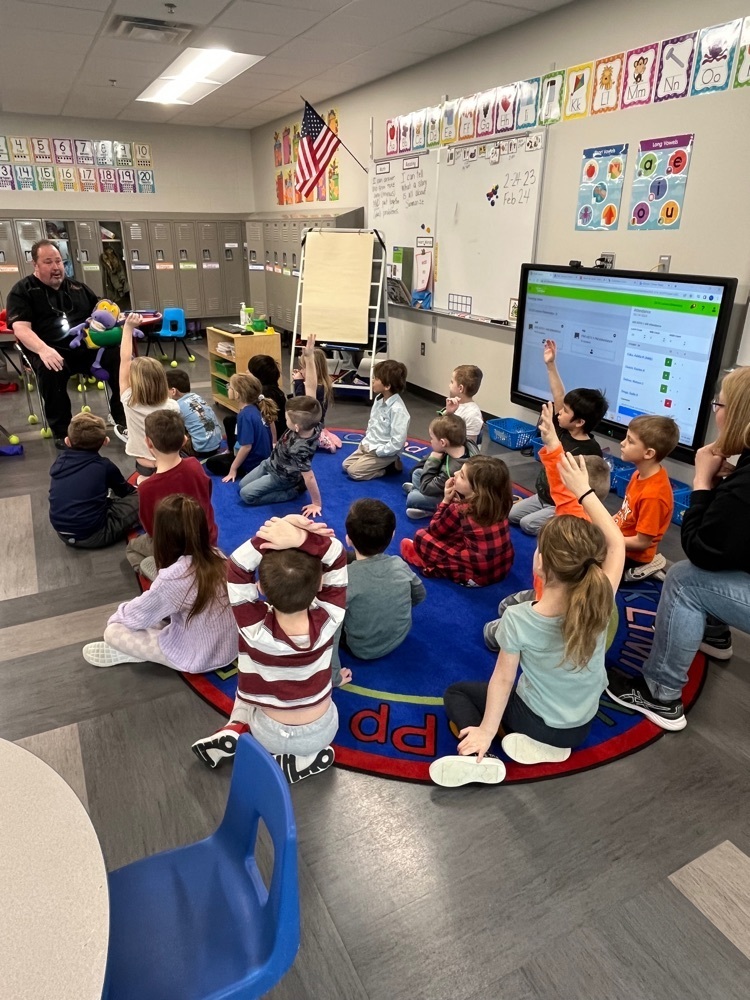 Ben, a fourth grader in Miss Muhs's classroom chose to spend his classroom economy money helping Angela, our school secretary. Thank you, Ben!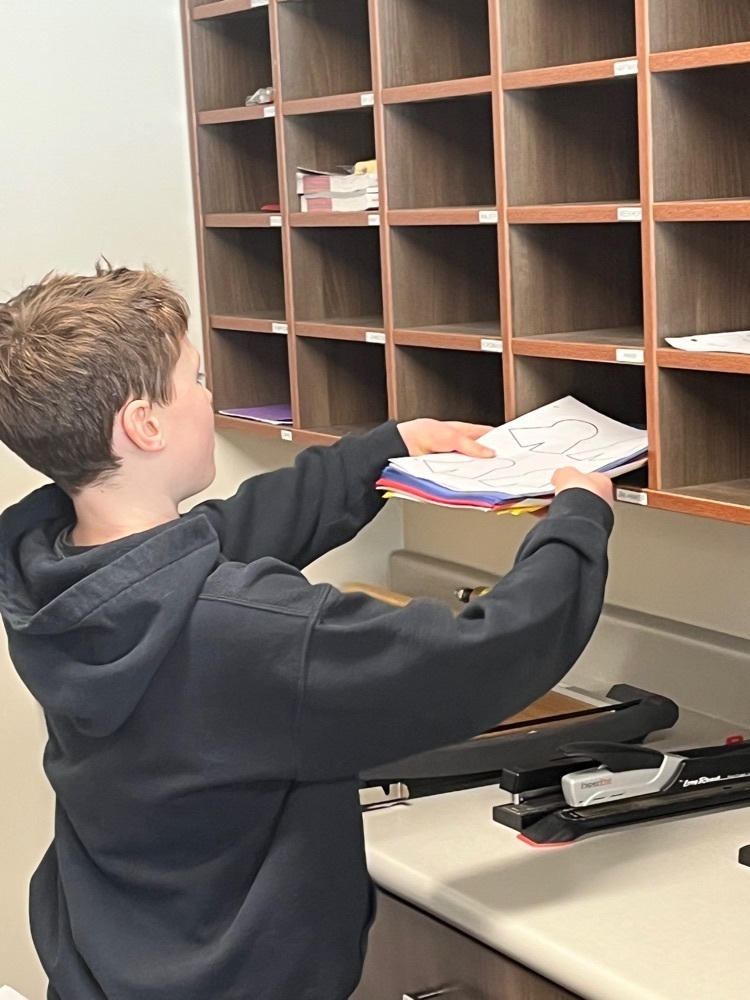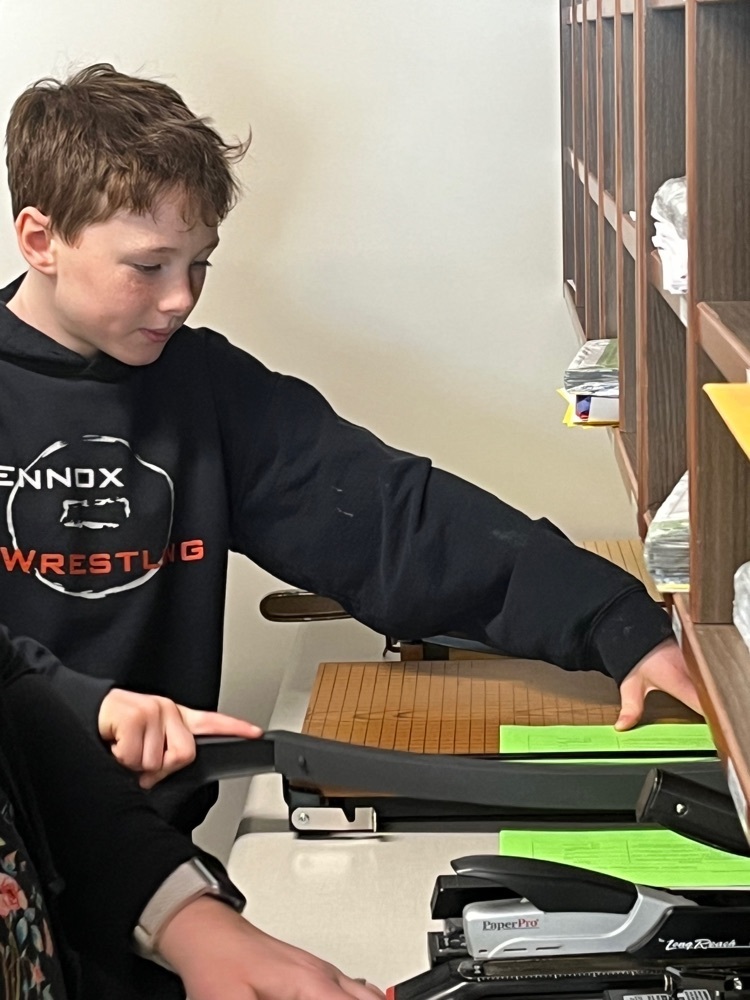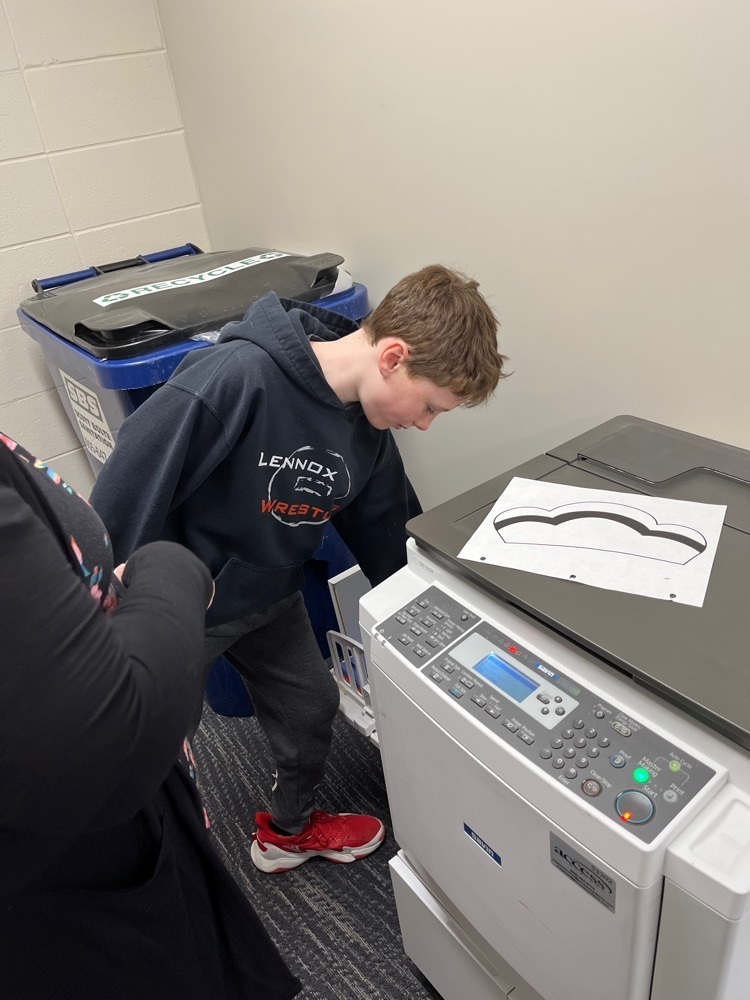 Finnley, a fifth grader at Lennox Intermediate School, asked for donations of hats and gloves for elementary students instead of presents for her birthday. Thank you, Finnley for you generosity and kindness!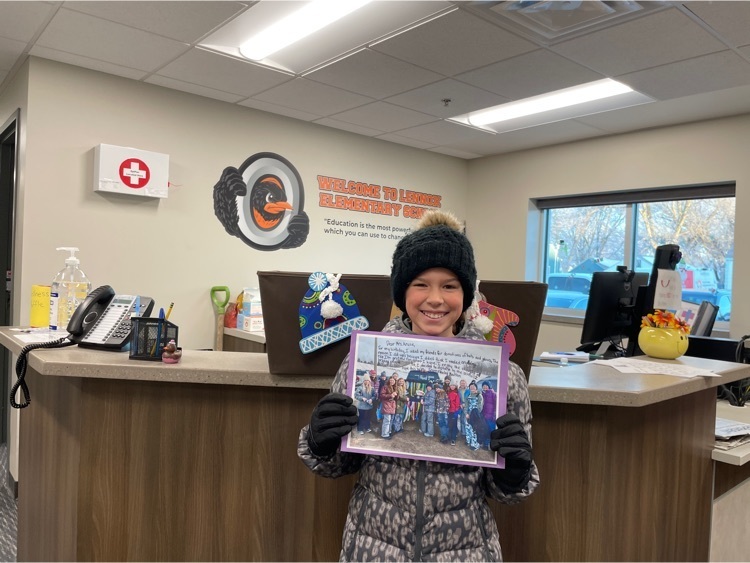 Lennox Elementary received a donation of games, puzzles, and other activities for students to enjoy during indoor recess. It is nice to have fun things for kids to do on these cold days!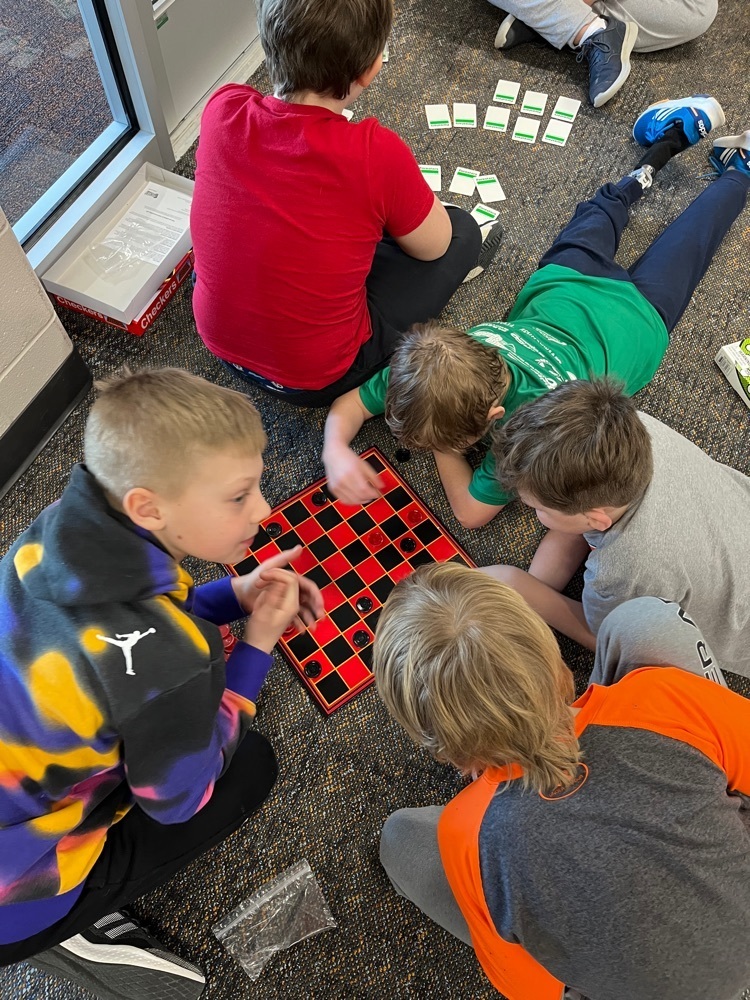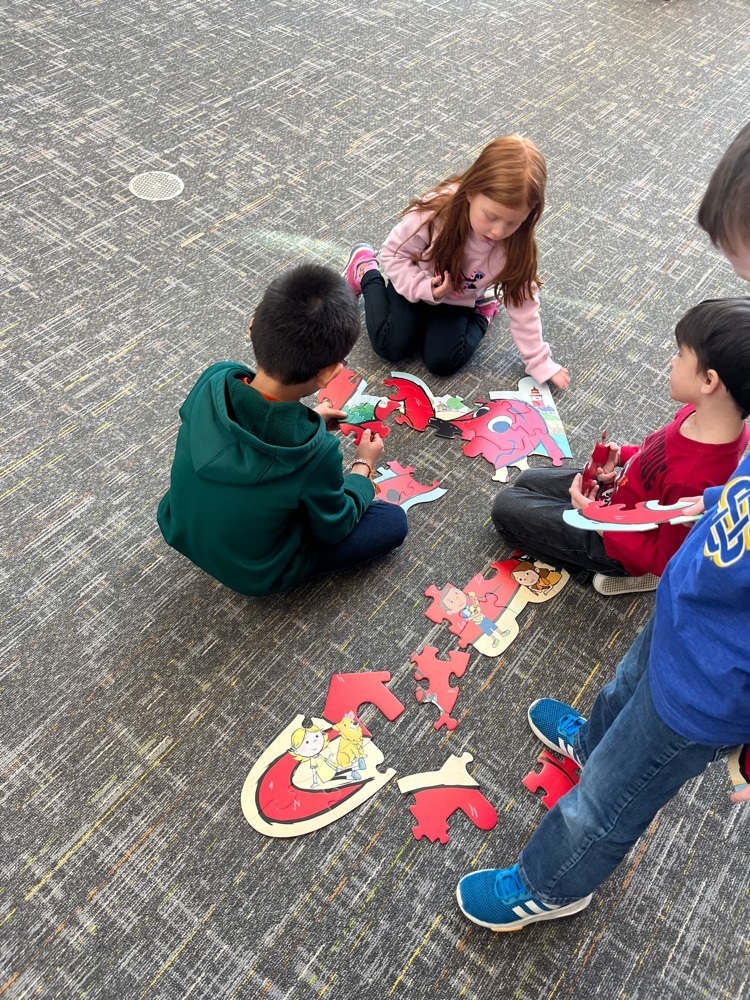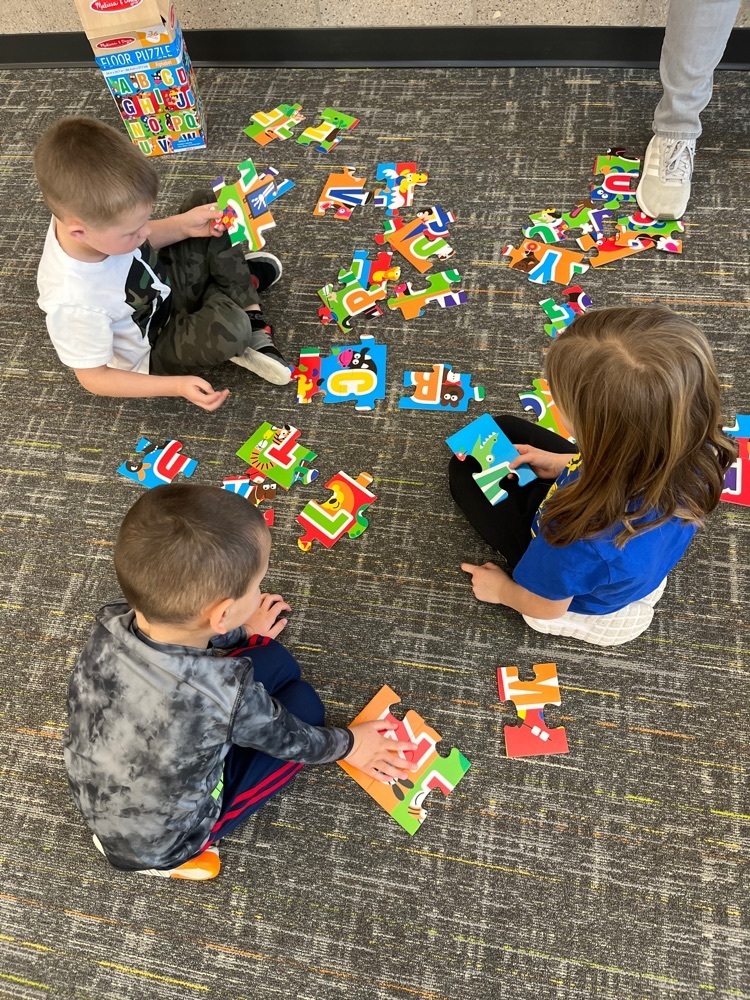 Sandy Richter from the Outdoor Campus visited Mrs. Hinker's class to teach them about animal tracks in the winter. The students were able to feel animal furs, compare themselves to the length of a mountain lion, and make an outdoor scene with animal track stamps.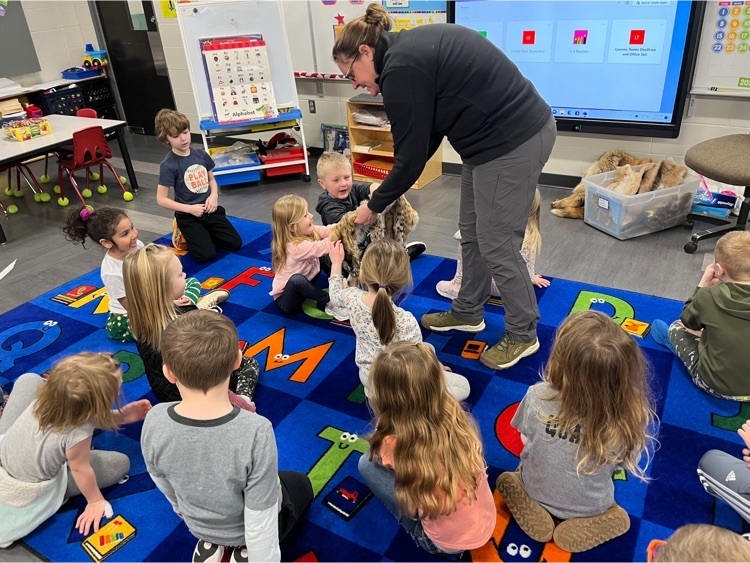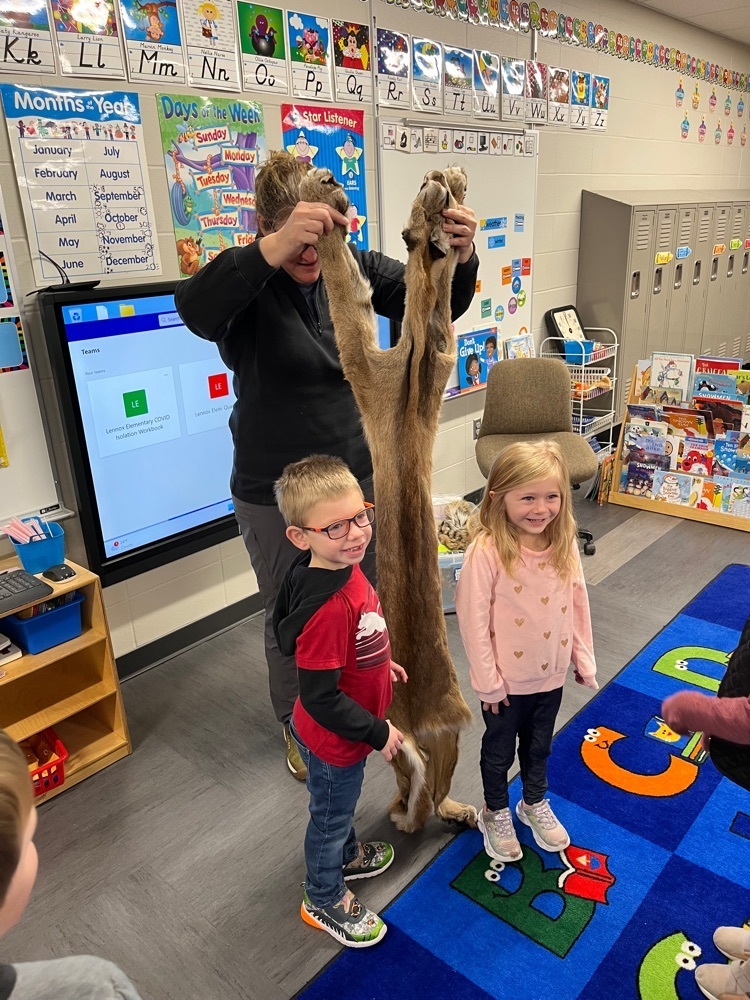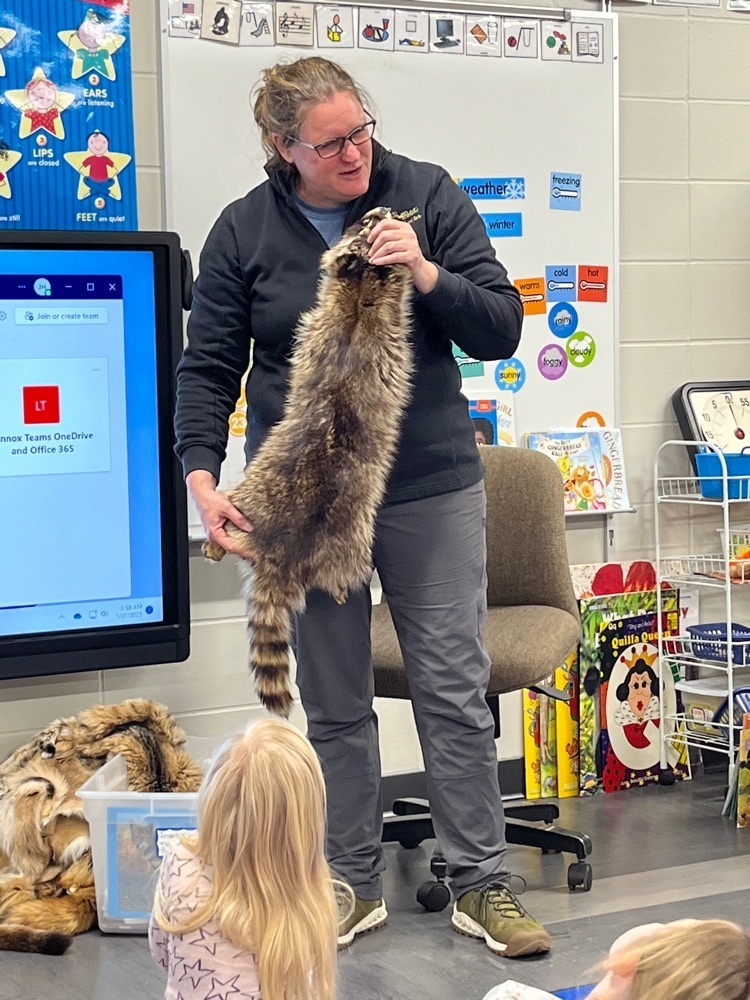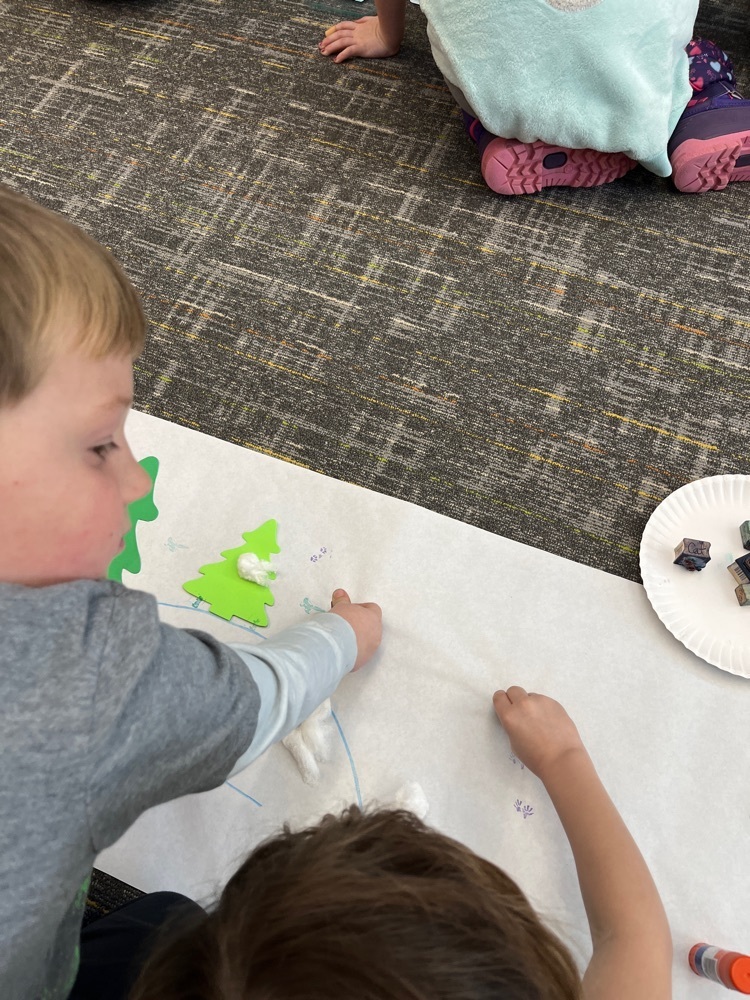 Travis Buckneberg, a 2011 graduate from LHS, visited Mrs. Strasser's kindergarten class to donate gifts for her students to enjoy in memory of his kindergarten teacher, Corrine Gordon.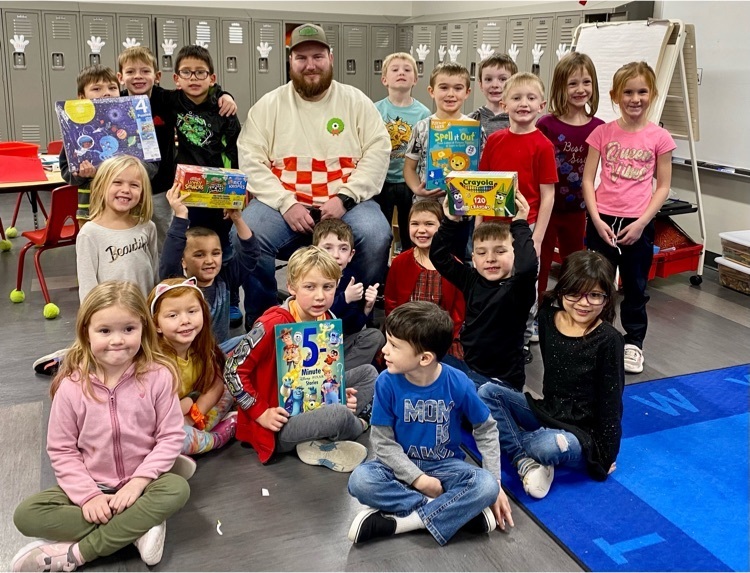 Third- and fourth-graders used basketballs in music class to perform different rhythms. Popular Christmas music was played while the students bounced, tossed, and moved the ball around their waists to the rhythm of the music. The students had fun using basketballs in music class!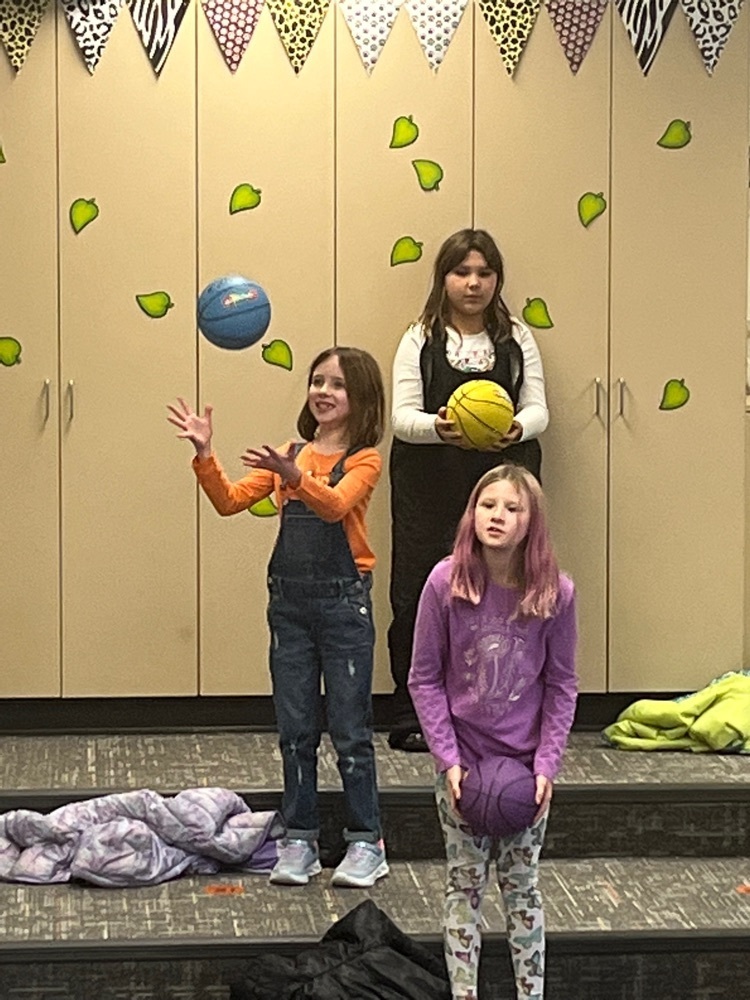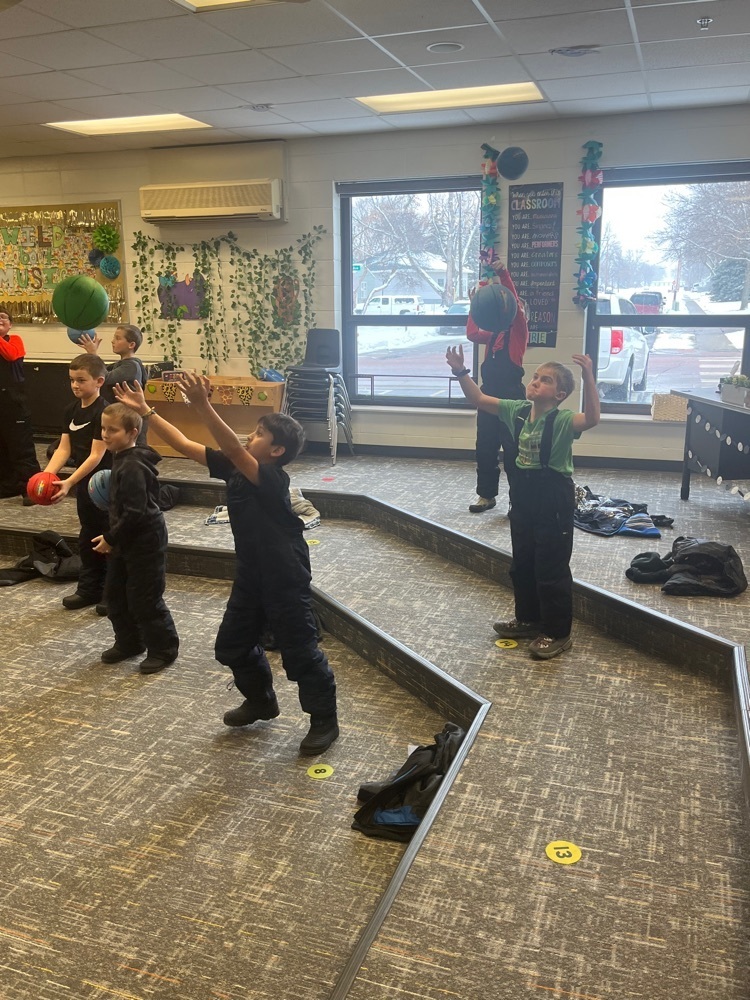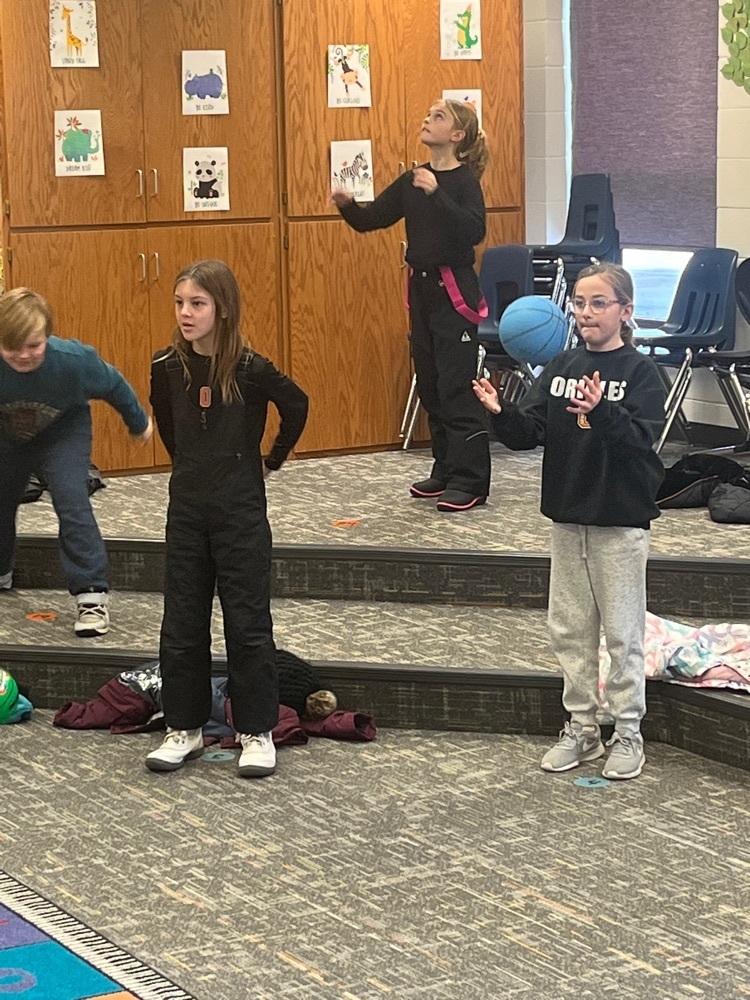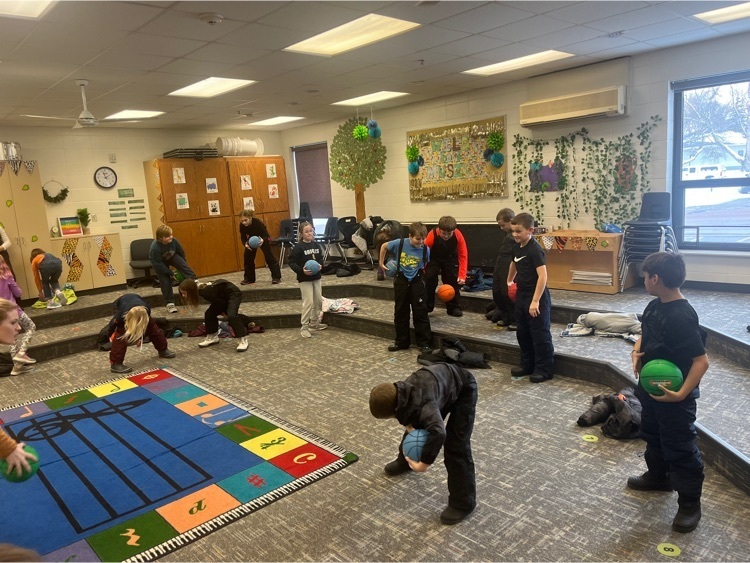 The Sunshine Preschoolers performed a holiday concert! Thank you Ms. L. and Ms. Evelyn for a lovely show!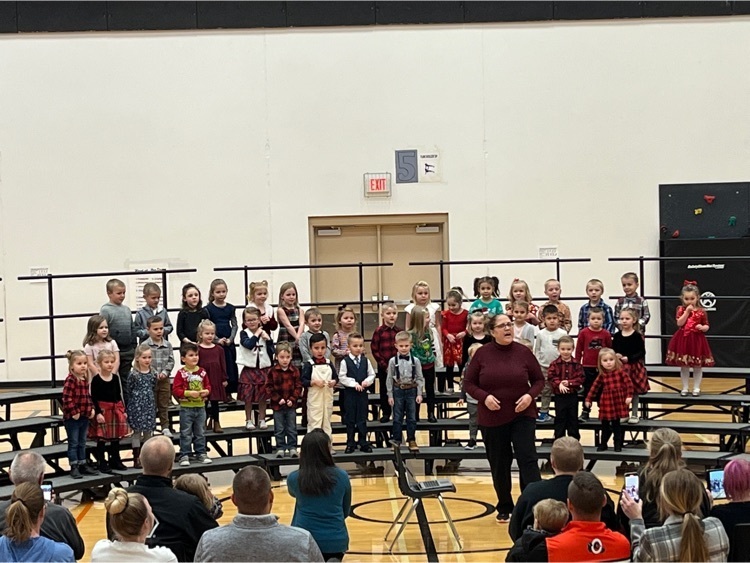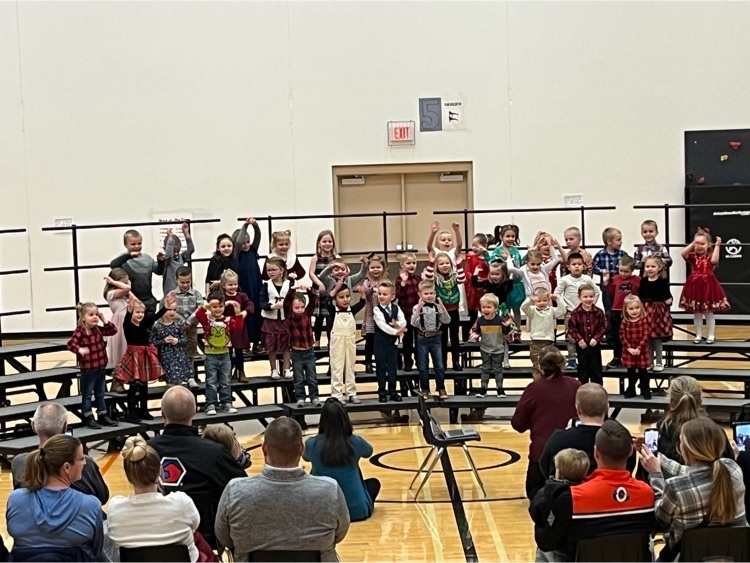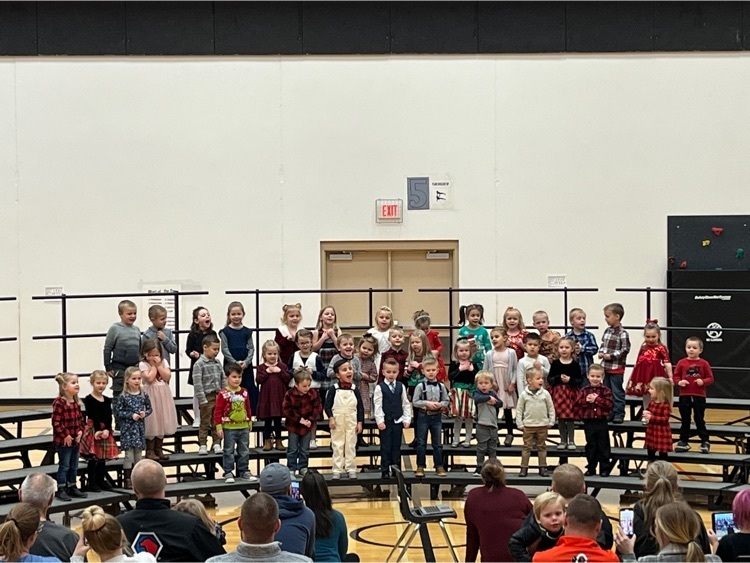 Students in junior kindergarten-2nd grade spread holiday cheer at their concert. Thank you, Miss Brekke, for putting on such a great show!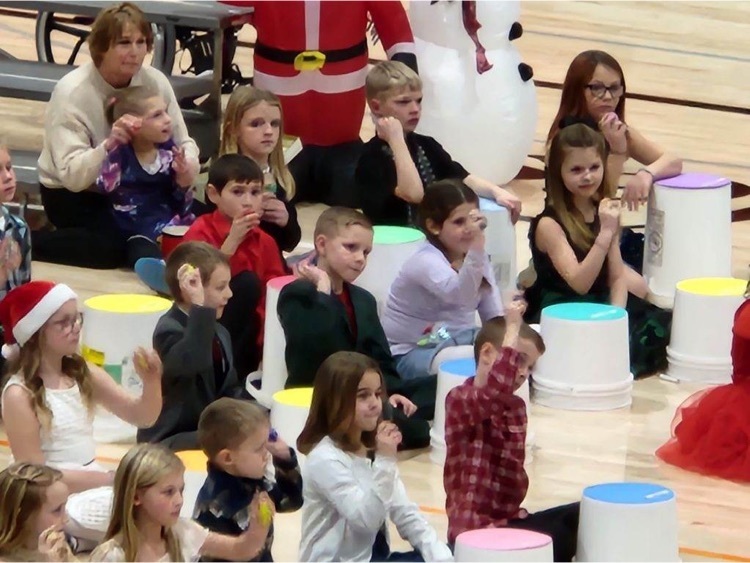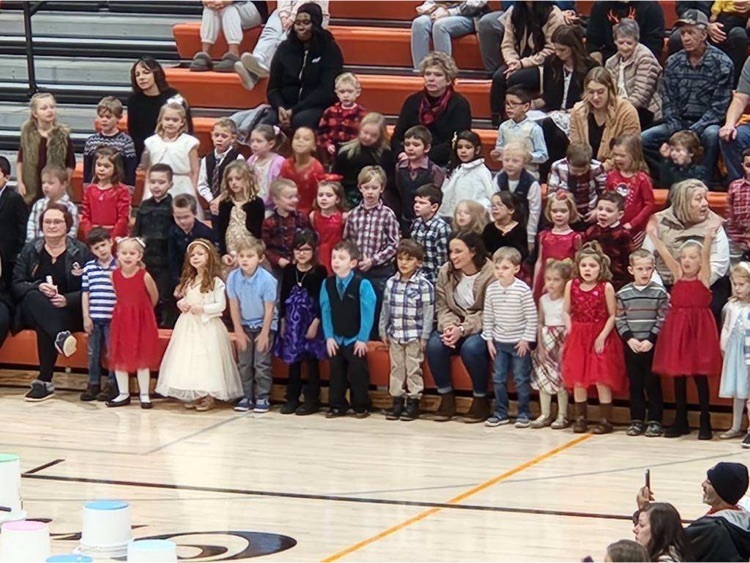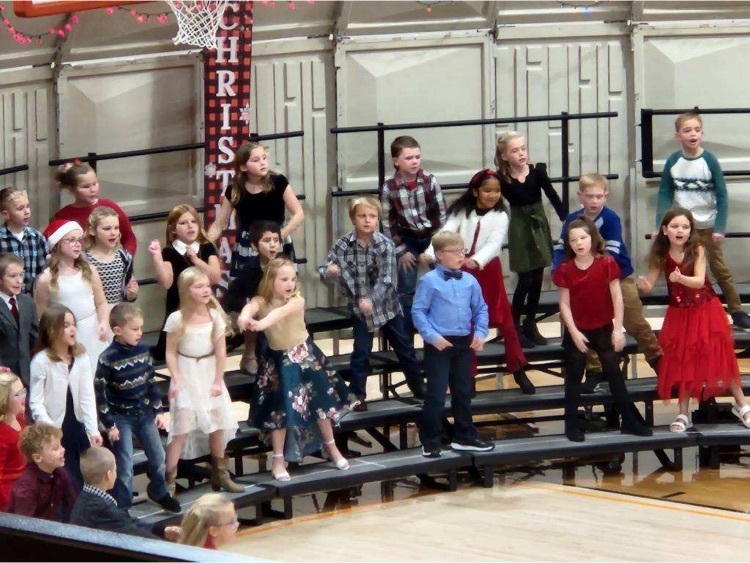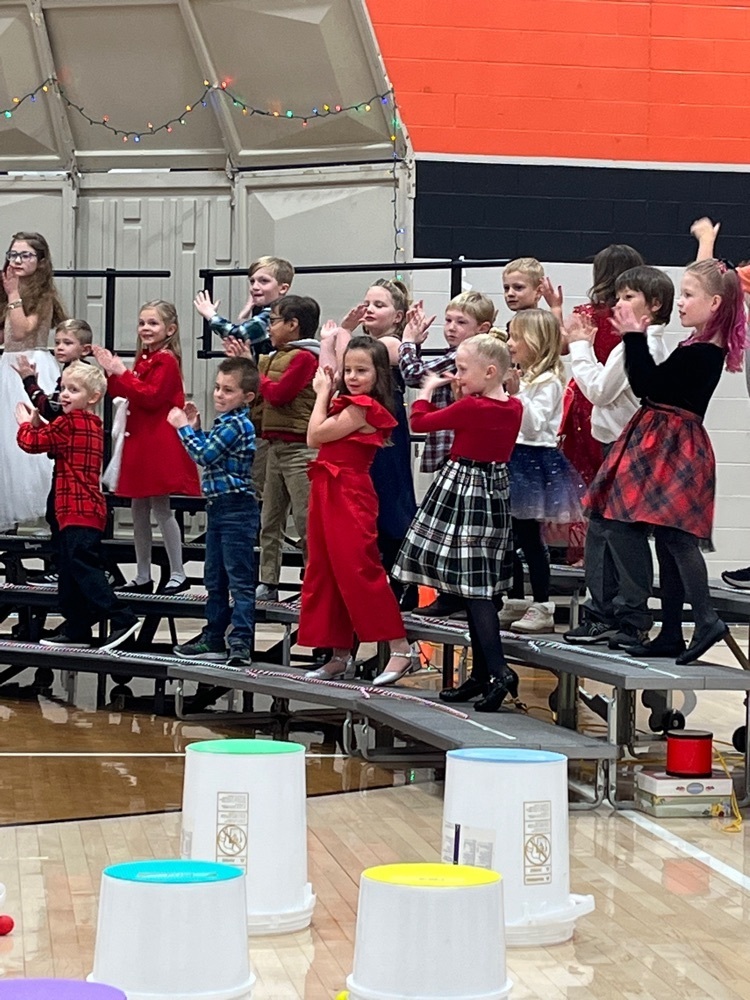 Miss Neeman's fourth grade class helped Mrs. Strasser's kindergartners make 'Countdown to Christmas' chains. The students had fun working together!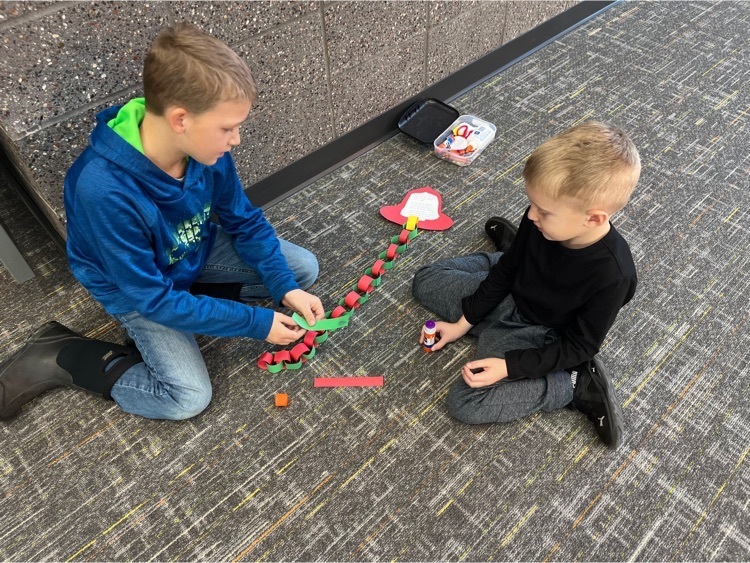 Mr. Ihler's 3rd grade class practiced bartering during an activity in Social Studies.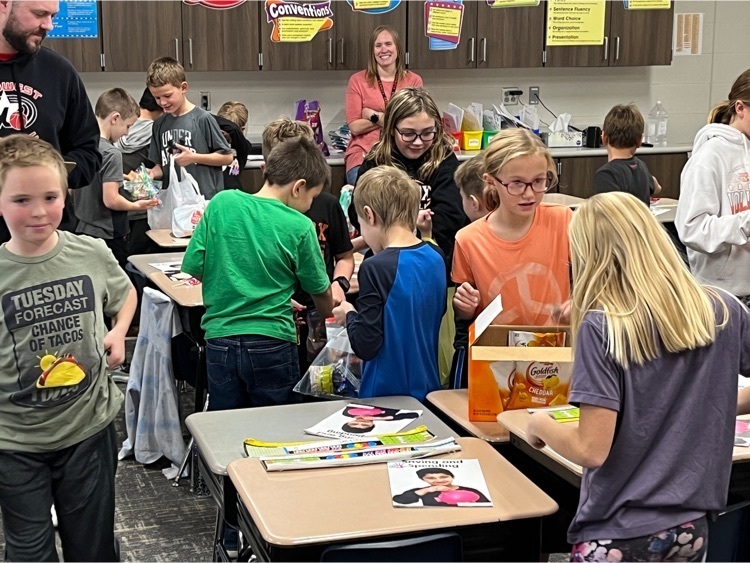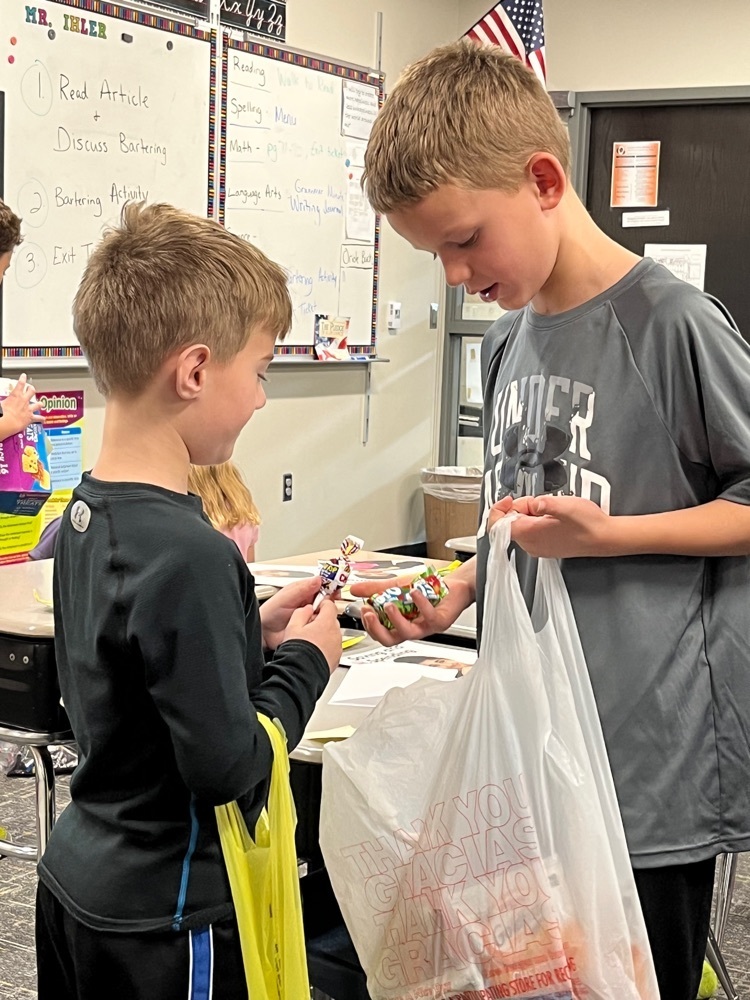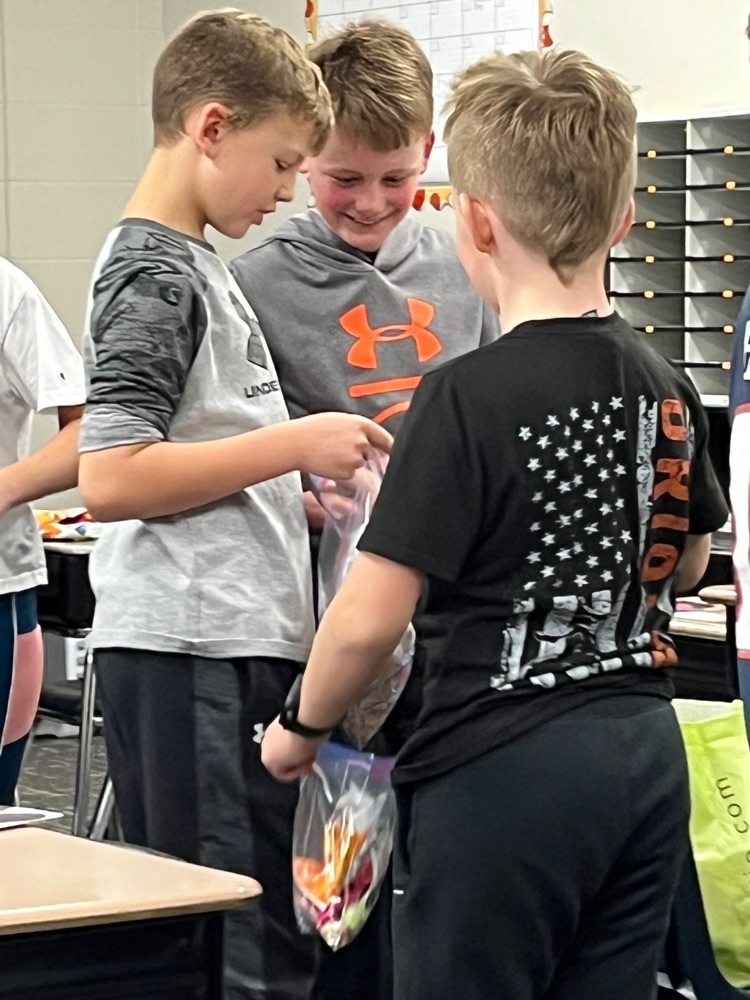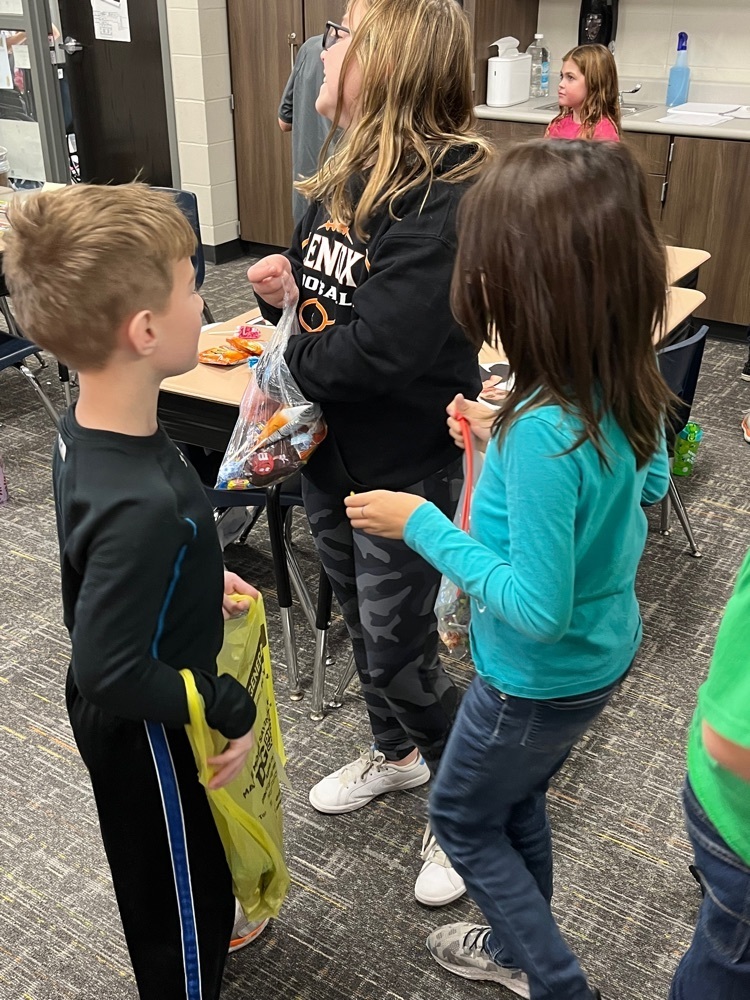 Thank you to Mr. Kruse's 7th period Woods 1 class for making letter shapes using their new CNC Router for Mrs. Hinker's junior kindergarten class. The students were excited to get the special delivery!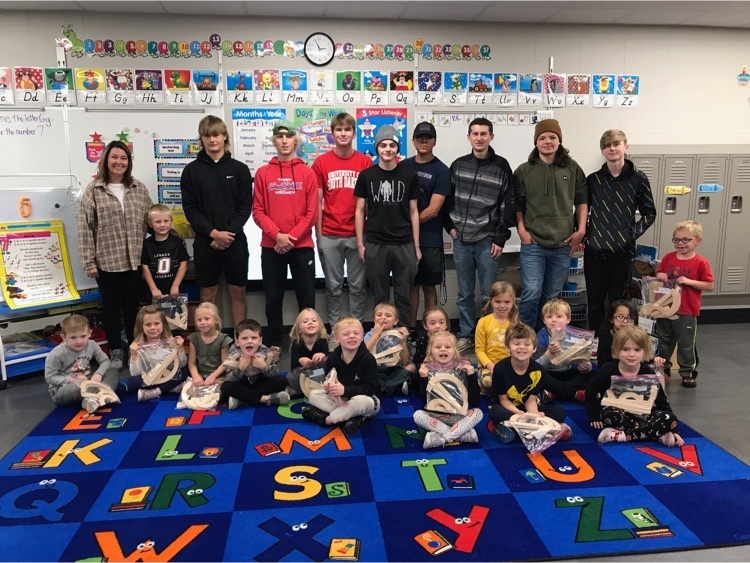 Members from The Lennox Volunteer Fire Department visited Lennox Elementary this morning to discuss fire safety with the students. The students even had the opportunity to practice crawling through the Fire Safety House. Thank you to the fire department and the firefighters!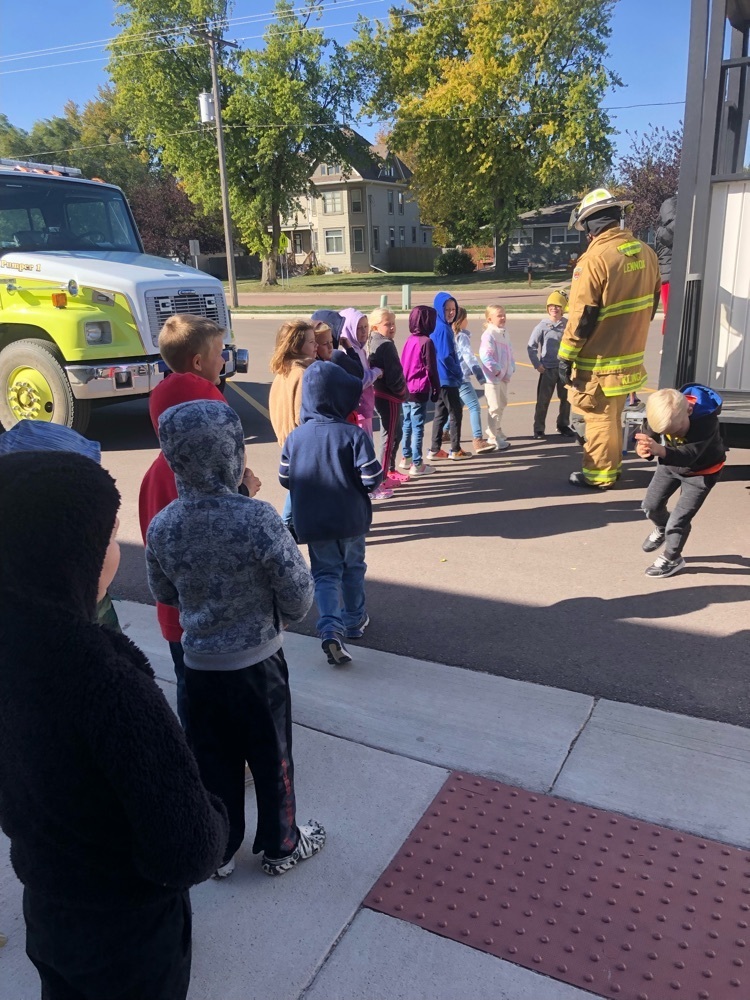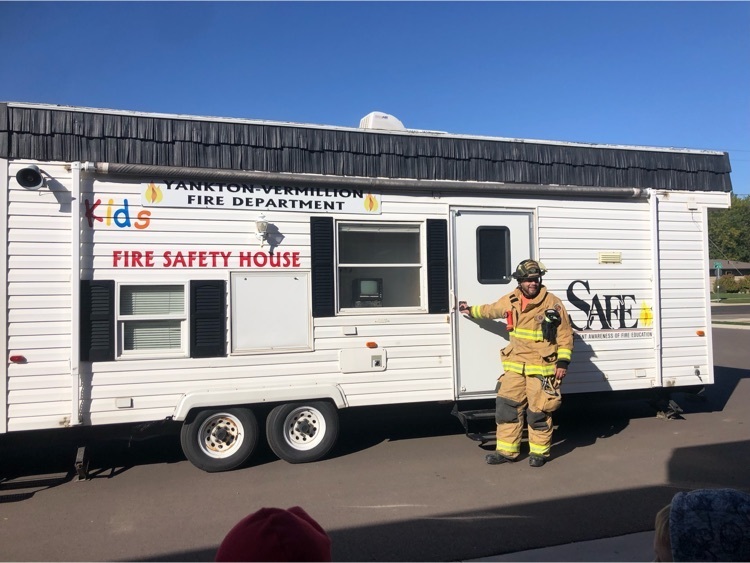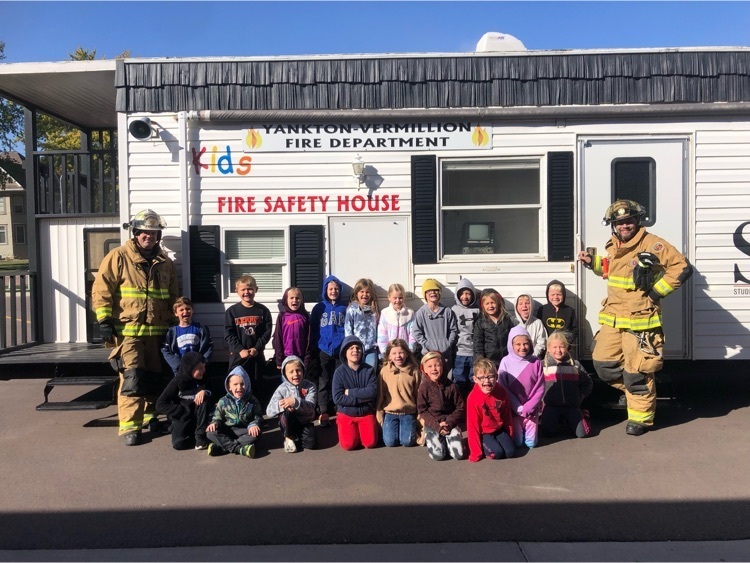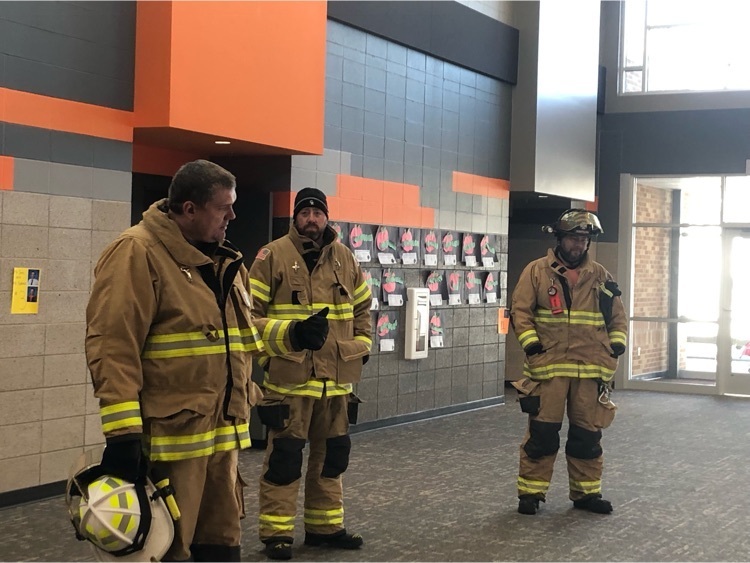 Thank you to the Aasheim family for donating pumpkins to some of the students at Lennox Elementary!