Students at Lennox Intermediate School shared Christmas joy with the elementary students today. Wishing you and yours a wonderful holiday season!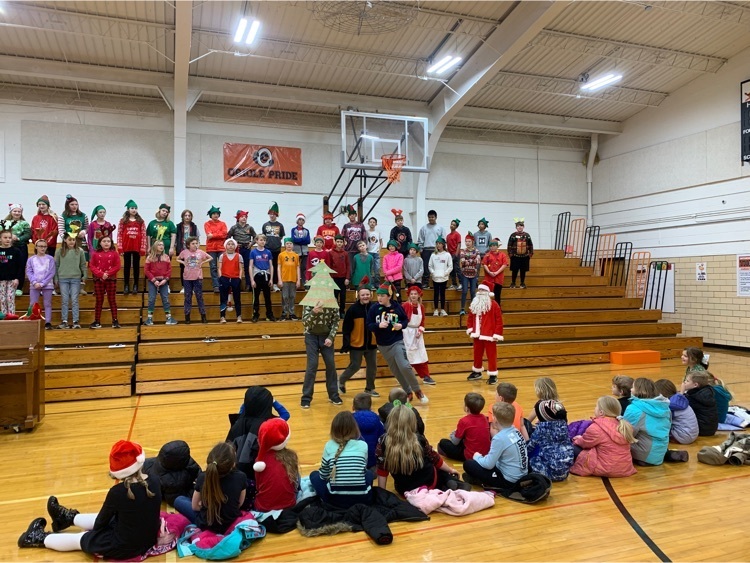 Sixth grade band students played Christmas carols for some classes at Lennox Elementary. Thank you for the wonderful music!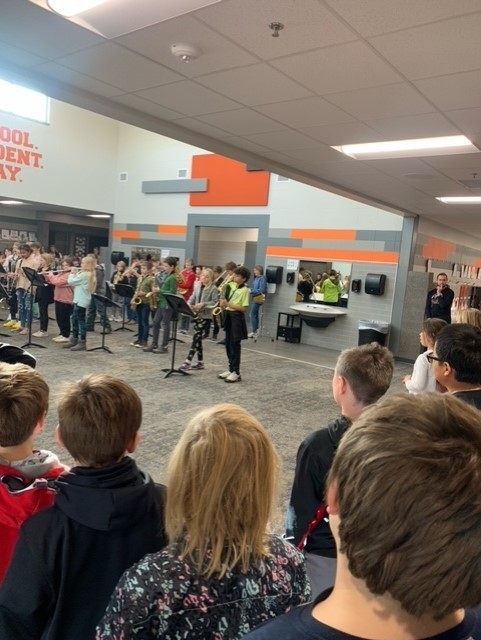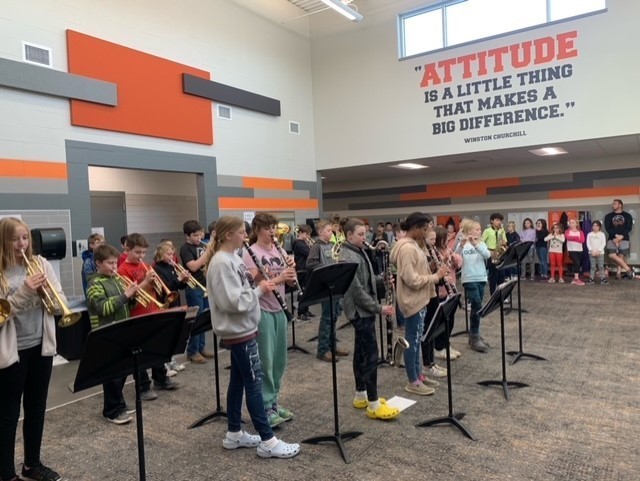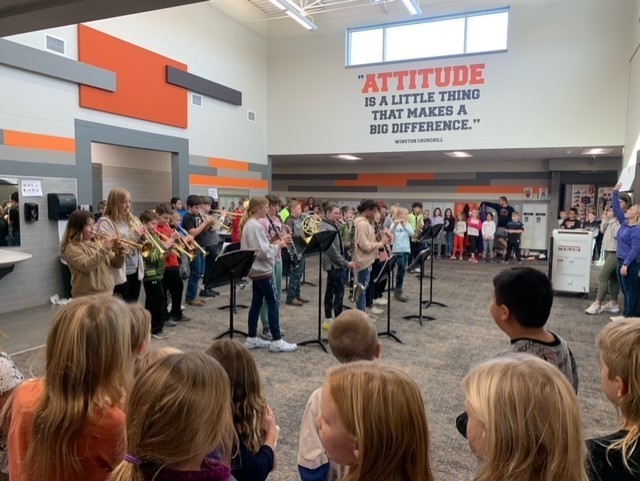 Students in JK learned about turkey characteristics from Sandy Richter, who is the Community Program Coordinator at The Outdoor Campus.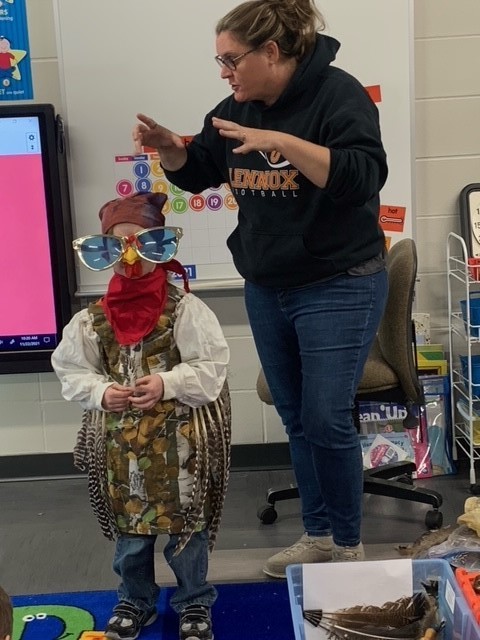 Mrs. Henry's 3rd grade classroom visited Mrs. Strasser's kindergarten and read them a Reader's Theatre titled Caesar Chavez Comes to Visit.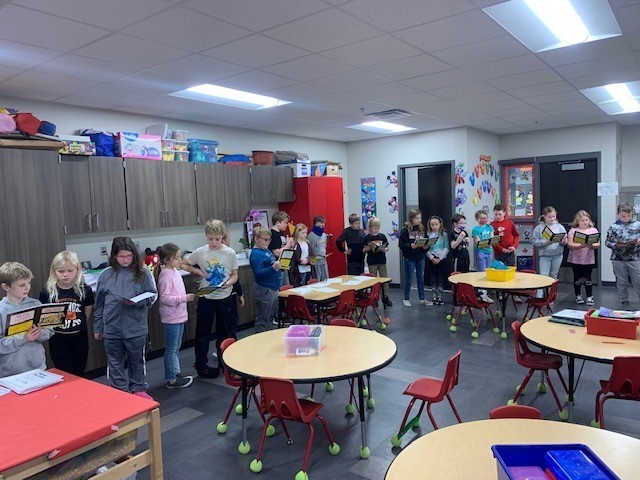 Parents, please have your child pick-up lost and found items in the lunchroom. Thank you!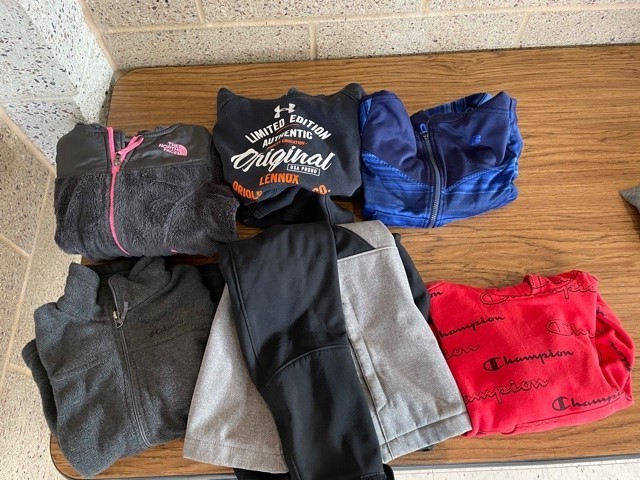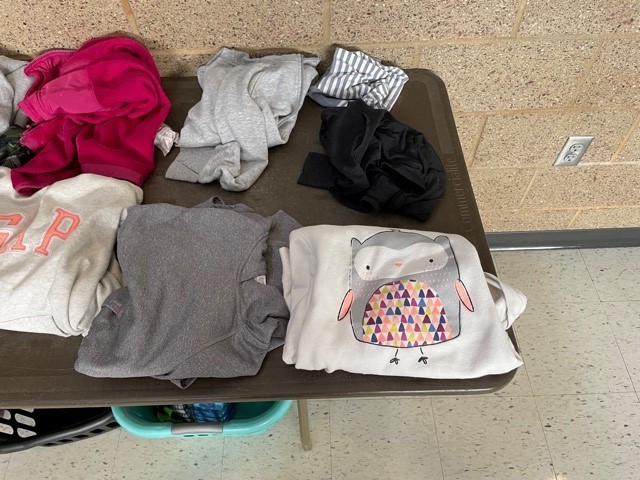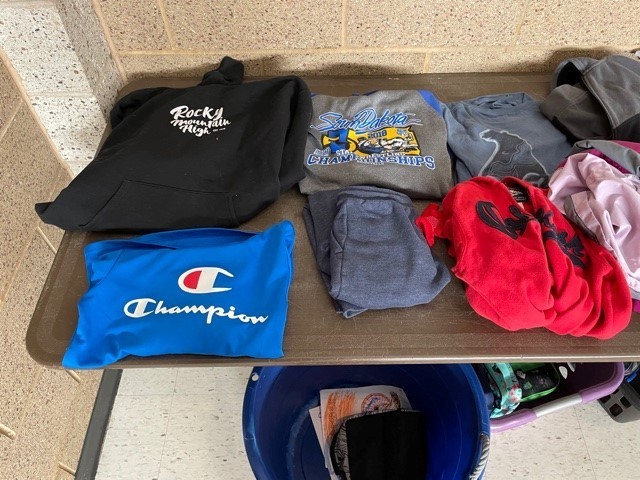 Jk-2nd grade students spent some time in PE before Halloween going through a haunted gym. Thanks for setting this up Mrs. Koehler!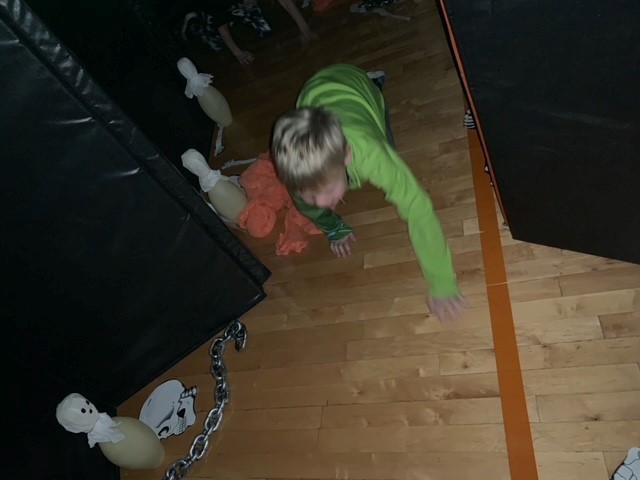 4th grade students completed book reports for the 1st quarter. Students were given options to choose from and were given a rubric to follow.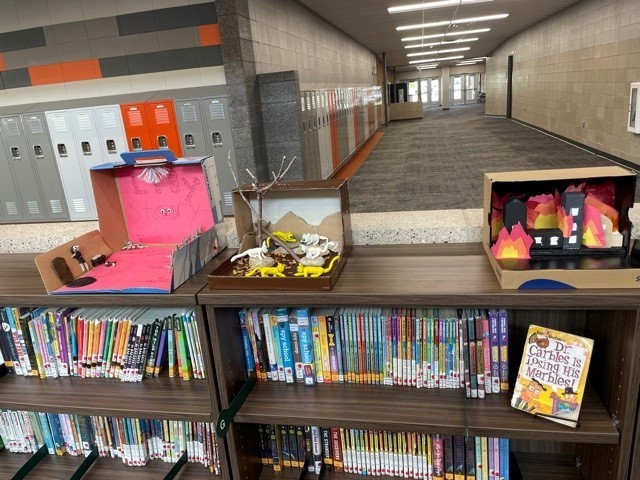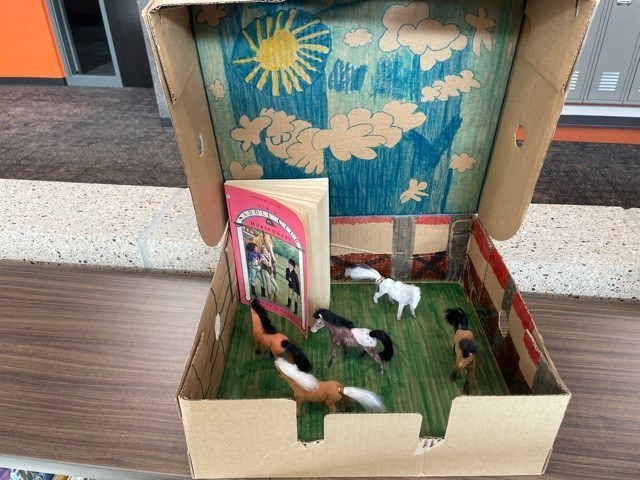 2nd grade students completed a book project by filling out a report and painting a pumpkin as one of the book's characters.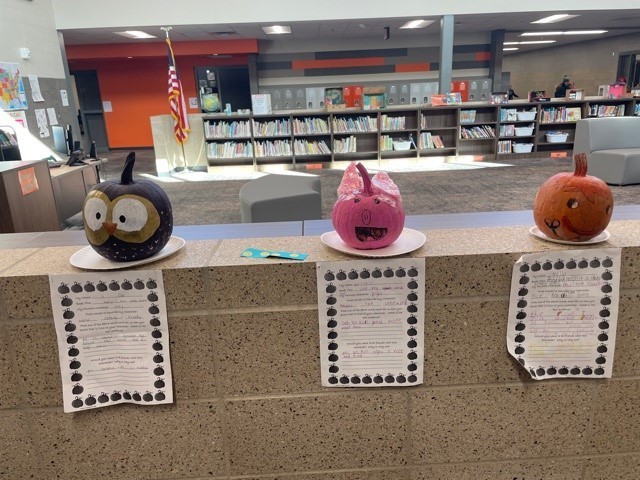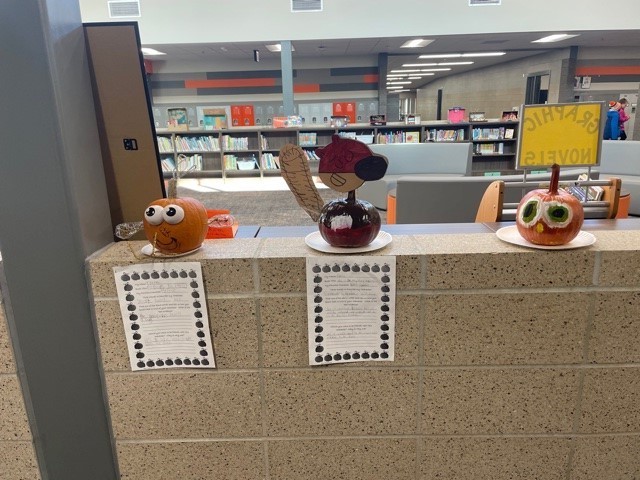 November 20– Lennox After-Prom Tournament boys/girls grades 3-8; $175/team, 3 games guaranteed, paid referees. Contact Melissa Daugherty at 212-5197 or register at Tourney Machine.
https://tourneymachine.com/E95338

Our Junior K and Kindergarten teachers are ready for the big homecoming parade!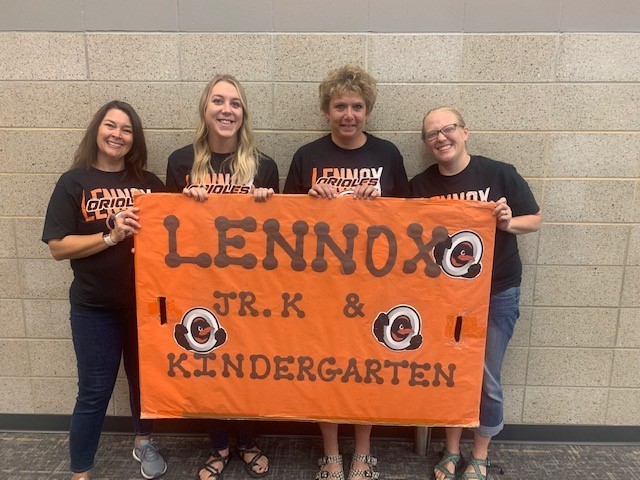 Mr. Ihler and his 3rd grade class had many participants in college apparel for homecoming week. Mr. Ihler is in his first year at Lennox Elementary with a total of 8 years in education. He previously taught in 2nd, 3rd, and 5th grade. Welcome to Lennox, Mr. Ihler!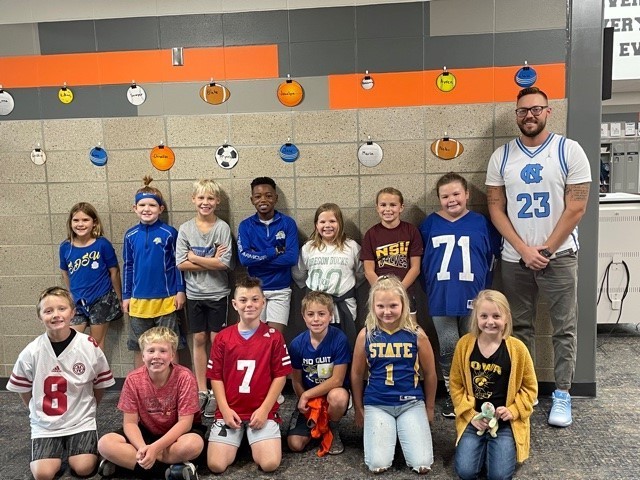 JK and Kindergarten students enjoyed another sunny recess on the new playground equipment.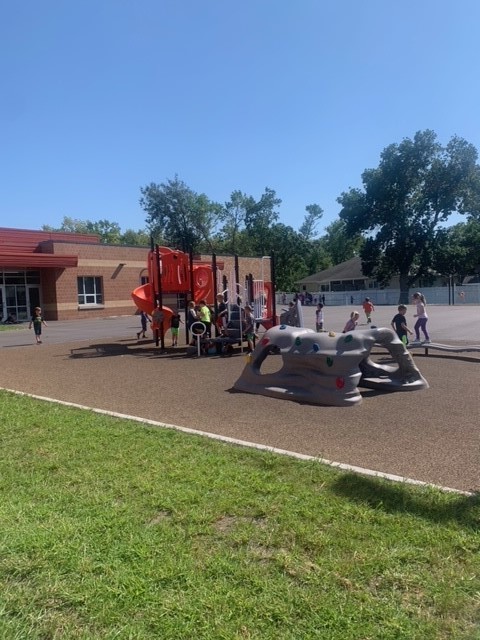 Mrs. Koehler's PE class today had fun trying to avoid Carl the Shark!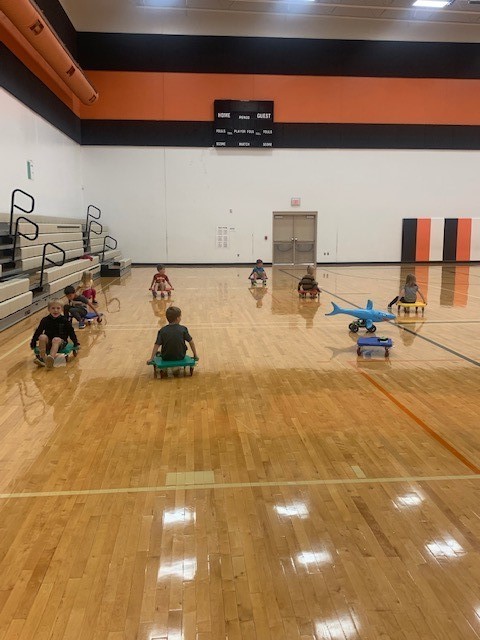 Students attending Lennox Elementary and LWC Intermediate have a new librarian. Her name is Vanessa Gabel. Mrs. Gabel and her husband have 3 children and they have lived in multiple states. Mrs. Gabel's interests includes cycling and being a part of her children's lives. Mrs. Gabel has also coached and played many years of volleyball. Welcome to the district, Mrs. Gabel!

What a weekend! We hope Lennox and surrounding community families were able to get everything cleaned up after the storm and houses are free of water. It was great to see the community come together and help each other with the cleanup.

Parents, Please remember that all students need to be in the bleachers during athletic events this year. Students unattended during the game will be asked to return to the bleachers. Thank you for your cooperation!

What a great beginning to the school year! It was great to see everyone back in the building for anther school year. We welcome all students new to the district.

Read Across America week starts on Monday! Students, make sure you are bringing your Reading Log home and back to school everyday to earn tickets for prizes. Please also remember to get a picture taken of you reading at home.

Reminder: 12:30 dismissal on Wednesday, January 27th for teacher common planning.

Lennox Elementary students would like to thank our Commercial Club for the Halloween goodies. It was greatly appreciated and delicious!