Mrs. Havrevold's 6th grade science classes researched, created, and presented on nonrenewable and renewable energy sources. They presented pros and cons on their assigned energy source. Attached is a picture of students presenting on hydropower.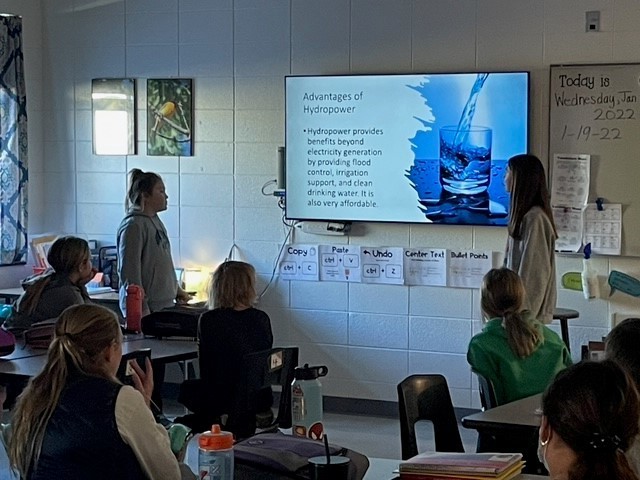 Students at LWC Intermediate spent an hour this afternoon meeting in leveled groups focused on getting better at math and reading. We will continue with this process for the remainder of the school year.

Our annual dodgeball tournament at the Intermediate was held today. Congratulations to Mrs. Adney's home room for winning it all. However, the teachers did dominate you in the end.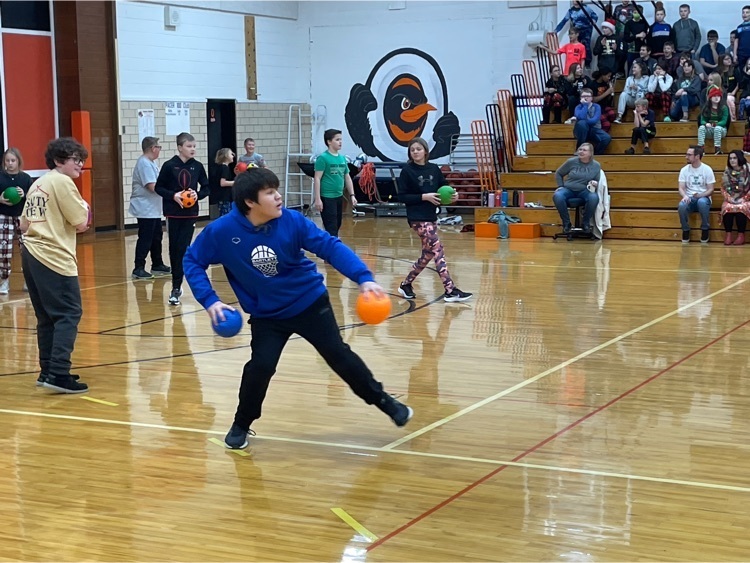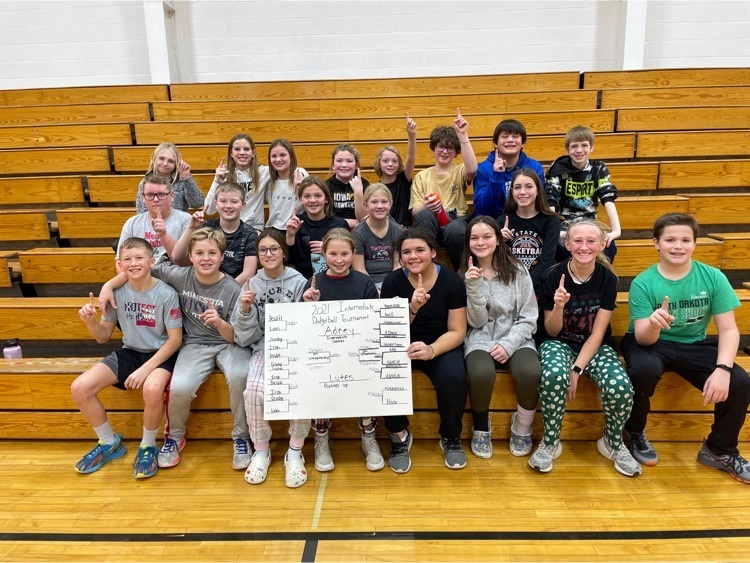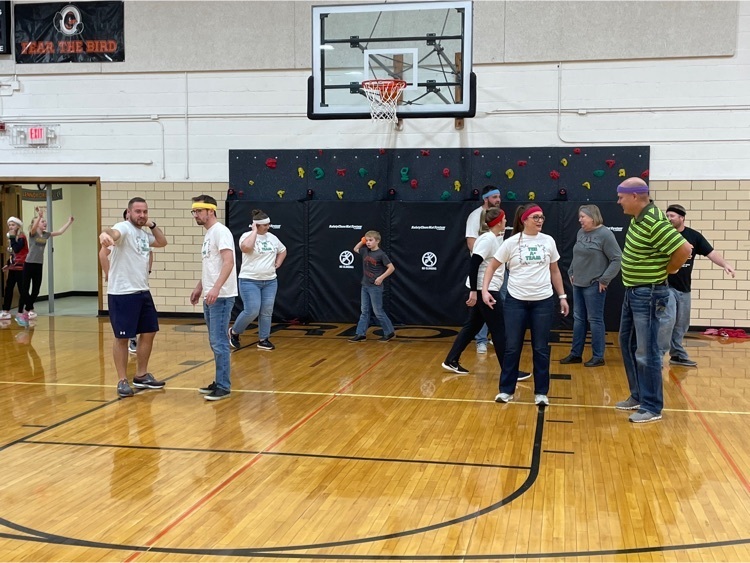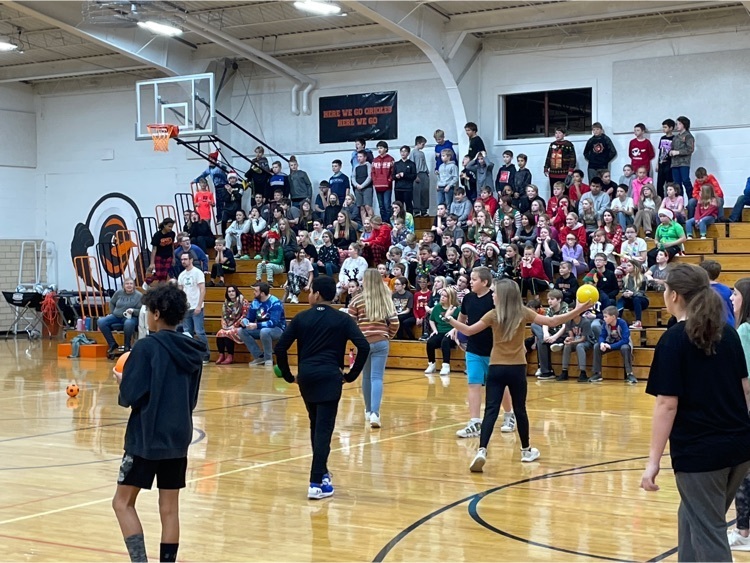 LWC Intermediate students researched and presented Christmas holidays from countries around the world for parents and elementary students.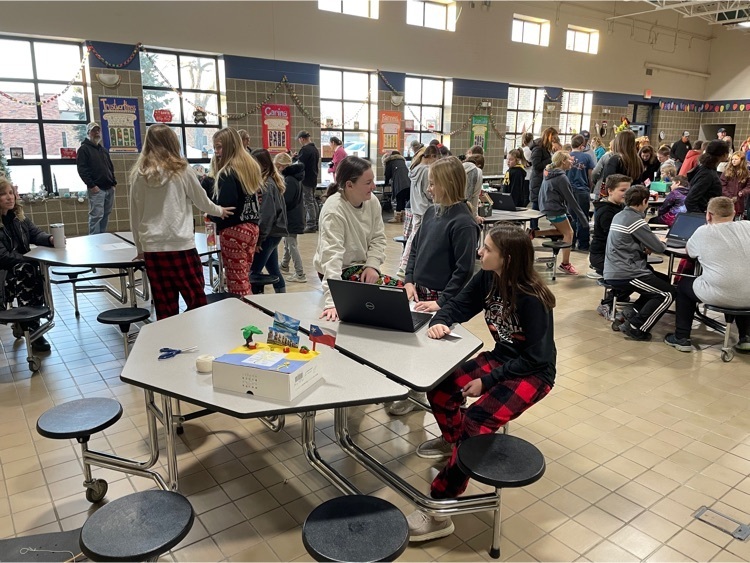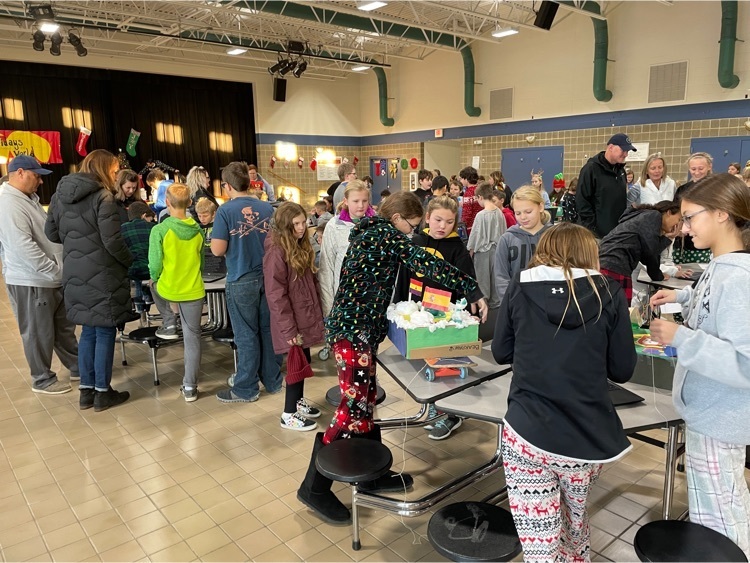 LWC Intermediate 5th grade students sang Christmas songs for Lenox Elementary students this morning to celebrate the holidays.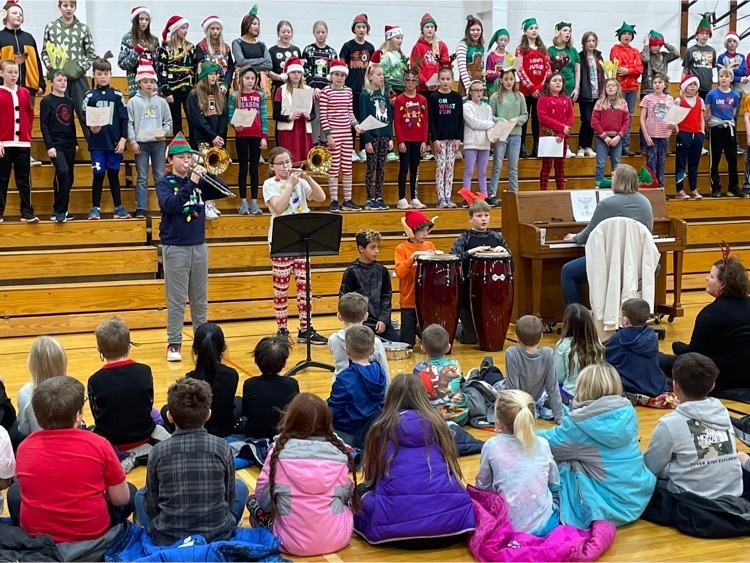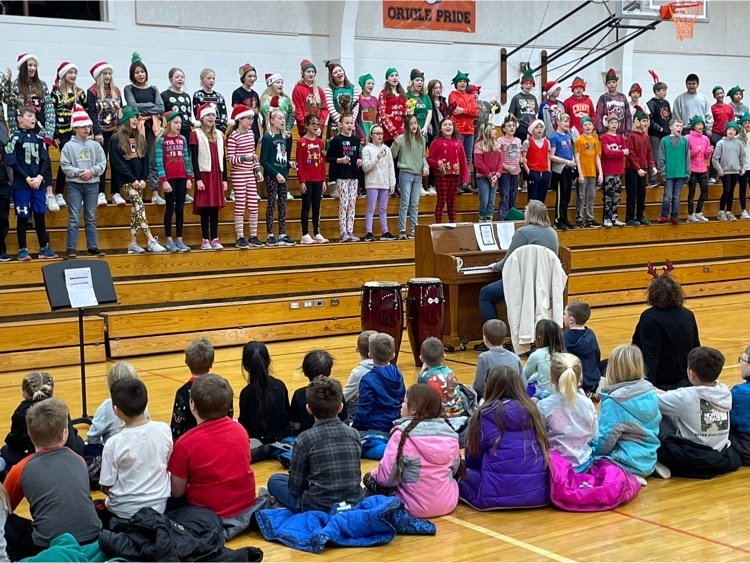 Student council collected over 130 items to donate to the Sanford Children's Hospital. LWC Intermediate would like to thank everyone that donated to the cause.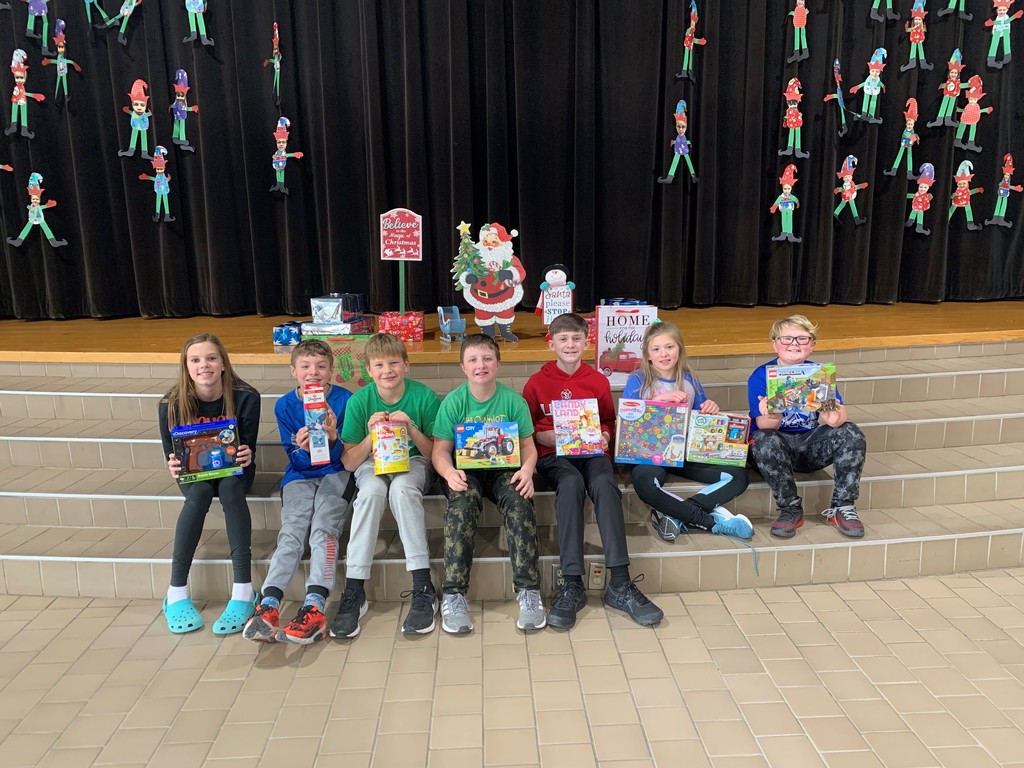 LWC Intermediate students donated over 2,000 items to The Exchange in their annual food drive! Thank you to our student council and to their advisor, Mrs. Havrevold for organizing the event! Students pictured took a tour of the facility led by Gail Strasser.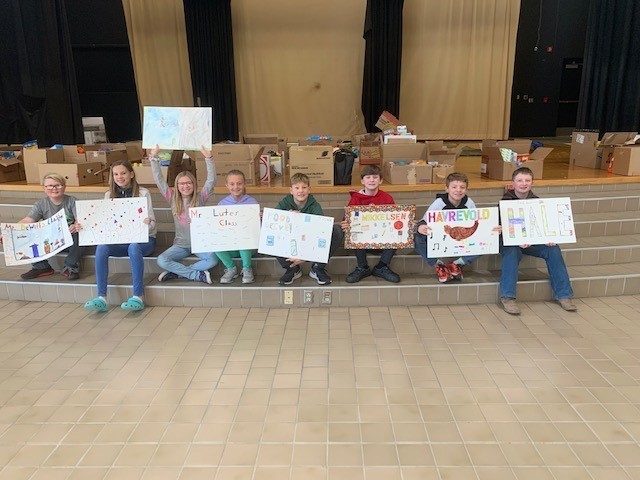 The turkey has landed! Mrs. Havrevold's class spent the week preparing to rescue Tom the Turkey from Thanksgiving. We think he is somewhere in the Caribbean cooking in the sun.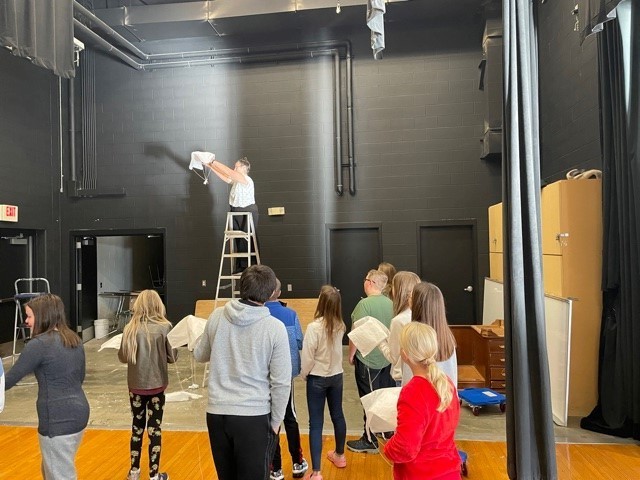 Mrs. Havrevold's 6th grade Science classes designed parachutes to test air resistance. Their passenger in the parachute was a runaway turkey!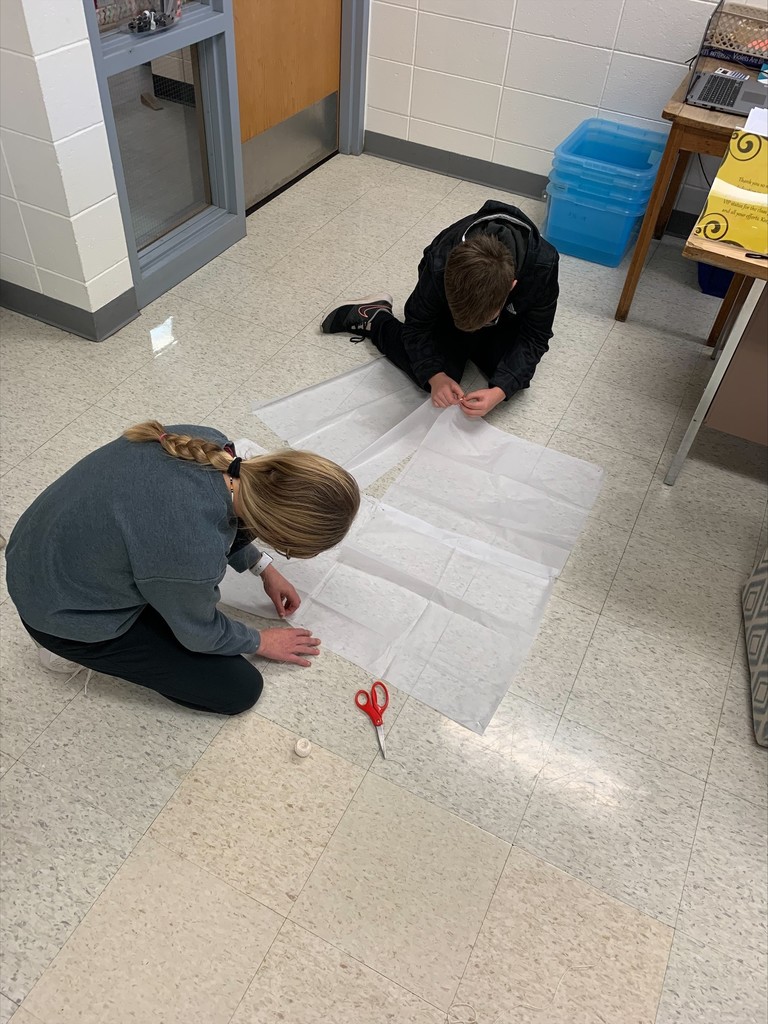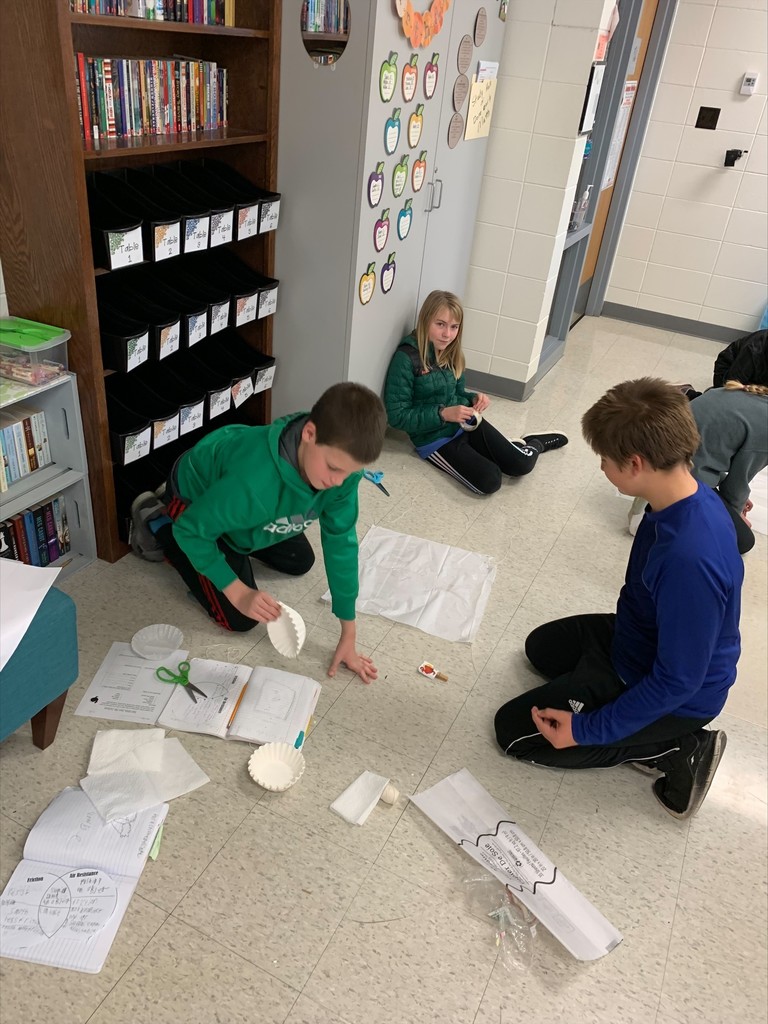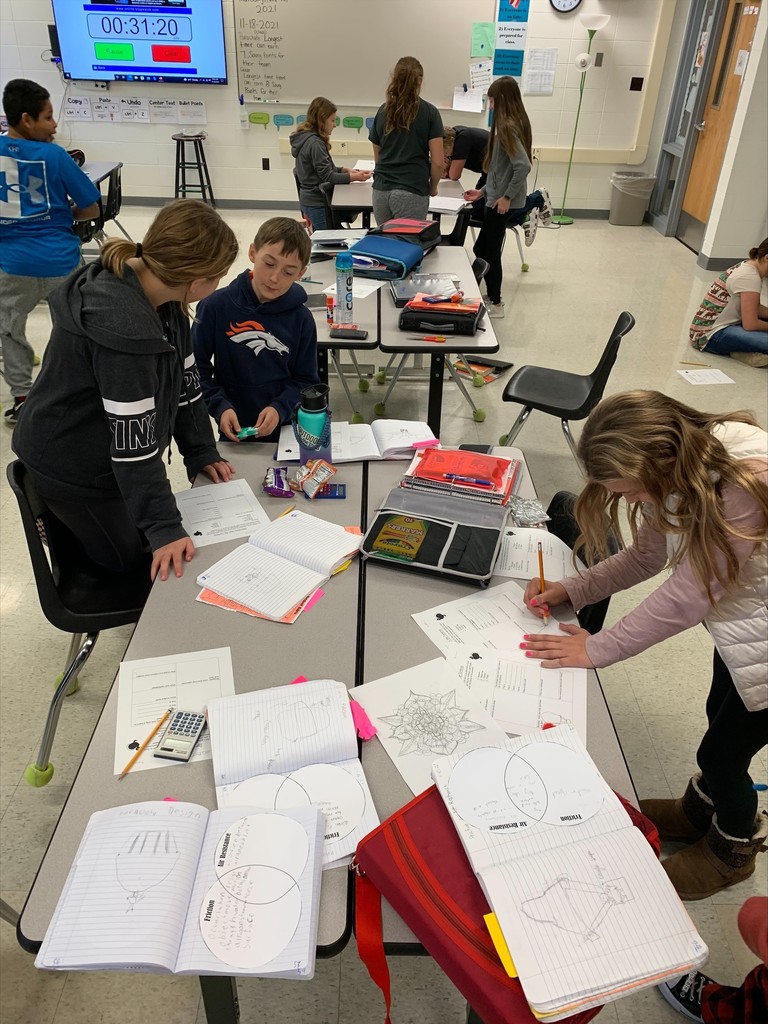 LWC Intermediate's Student Council will be will be sponsoring a food drive from November 1st-19th. All donations will go to The Exchange in Lennox. Every five items donated earns a feather on a turkey representing each of the homerooms. Thanks in advance for all donations!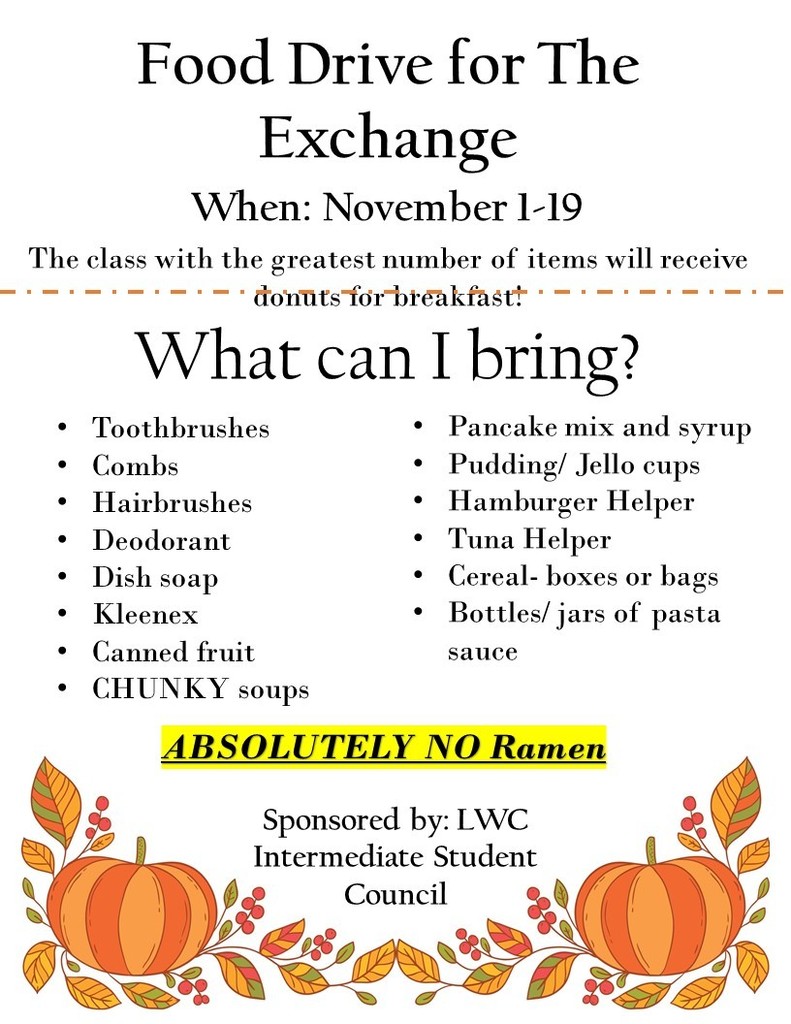 November 20– Lennox After-Prom Tournament boys/girls grades 3-8; $175/team, 3 games guaranteed, paid referees. Contact Melissa Daugherty at 212-5197 or register at Tourney Machine.
https://tourneymachine.com/E95338

Congratulations to our Honest Students of the Month at LWC Intermediate!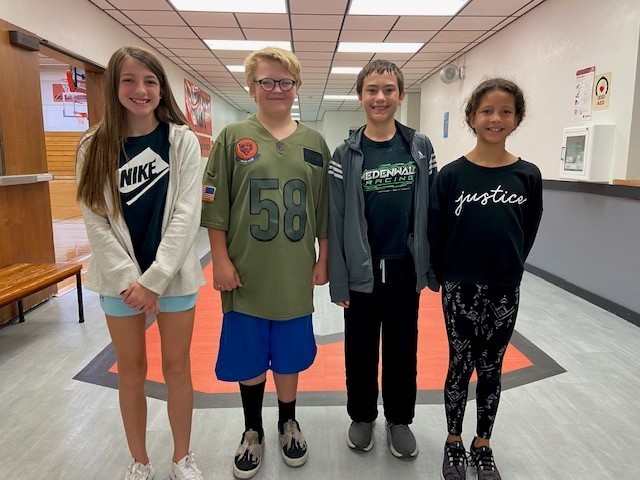 On Friday, Eric received his every two year haircut and donated prizes to students. This is a tradition of over 10 years!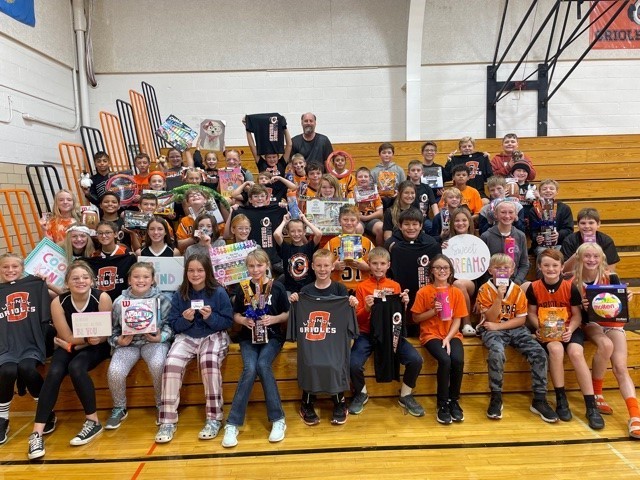 Students getting after it in Mr. Hale's math class!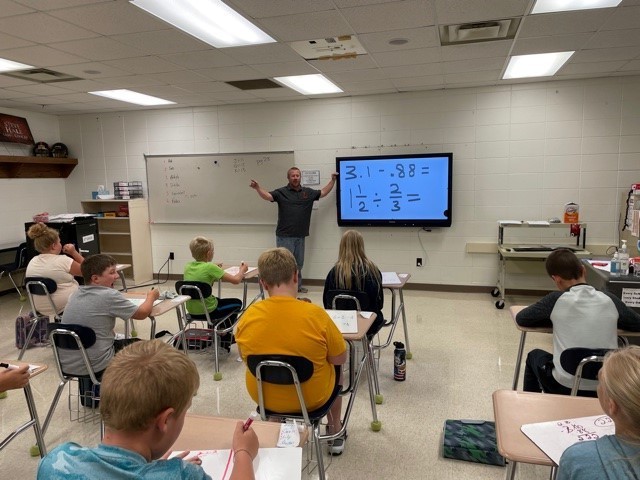 Students in Mrs. Adney's Social Studies class were detectives in determining what happened to Otzi the Iceman.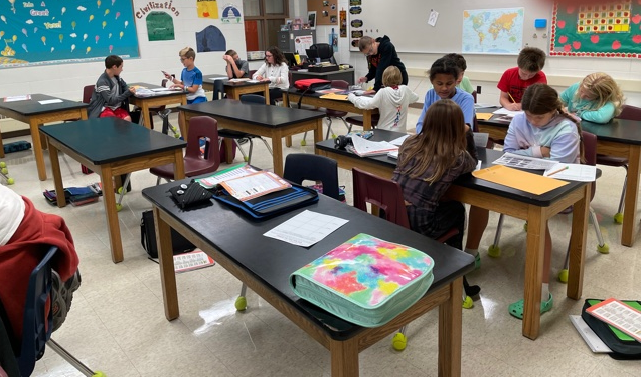 What a weekend! We hope Lennox and surrounding community families were able to get everything cleaned up after the storm and houses are free of water. It was great to see the community come together and help each other with the cleanup.

Parents, Please remember that all students need to be in the bleachers during athletic events this year. Students unattended during the game will be asked to return to the bleachers. Thank you for your cooperation!

What a great beginning to the school year! It was great to see everyone back in the building for anther school year. We welcome all 5th grade students and anyone else new to the district.

The 5th and 6th grade Winter concert this week was a hit! Thank you to parents, family, and friends for social distancing and wearing masks.